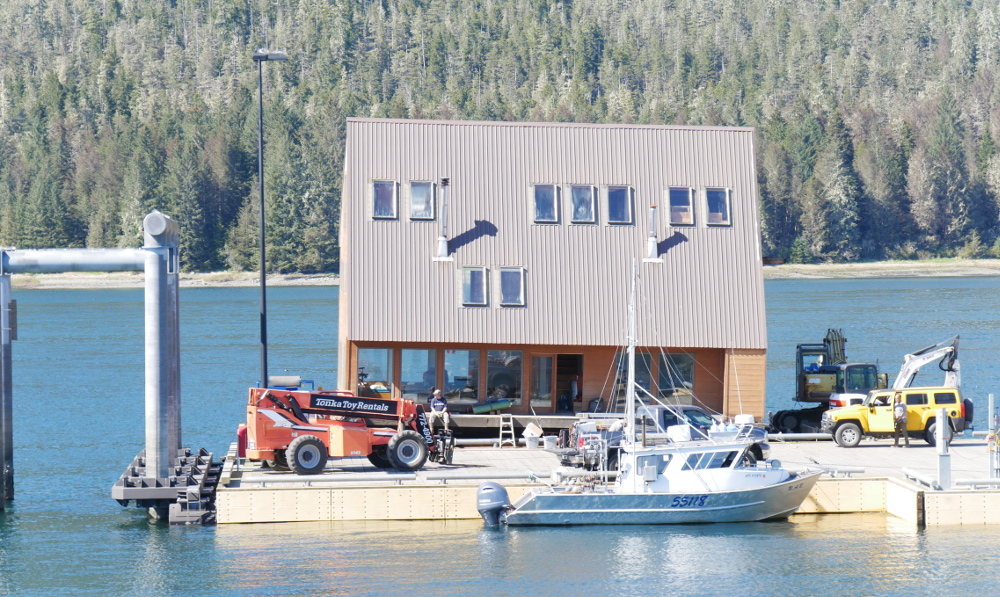 People in Petersburg may have noticed a three-story house being barged into town Friday evening and tying up at the drive down float in South Harbor.
Local resident and business owner Charles Davis moved the building here from Farragut Bay, on the mainland north of Petersburg. Davis says the home was built in the 1980s by Farragut Bay resident Andy Grauel (growl). The building had been for sale but eventually Grauel just wanted it moved off his property, Davis says. Joe Viechnicki spoke with Davis about that project.
Originally Davis had planned to put the house on a log raft and move it to the Stikine River for use it as a weekend cabin. He's since had interest from people wanting to buy it and is taking offers. The building has been tied up at the drive down float this week.