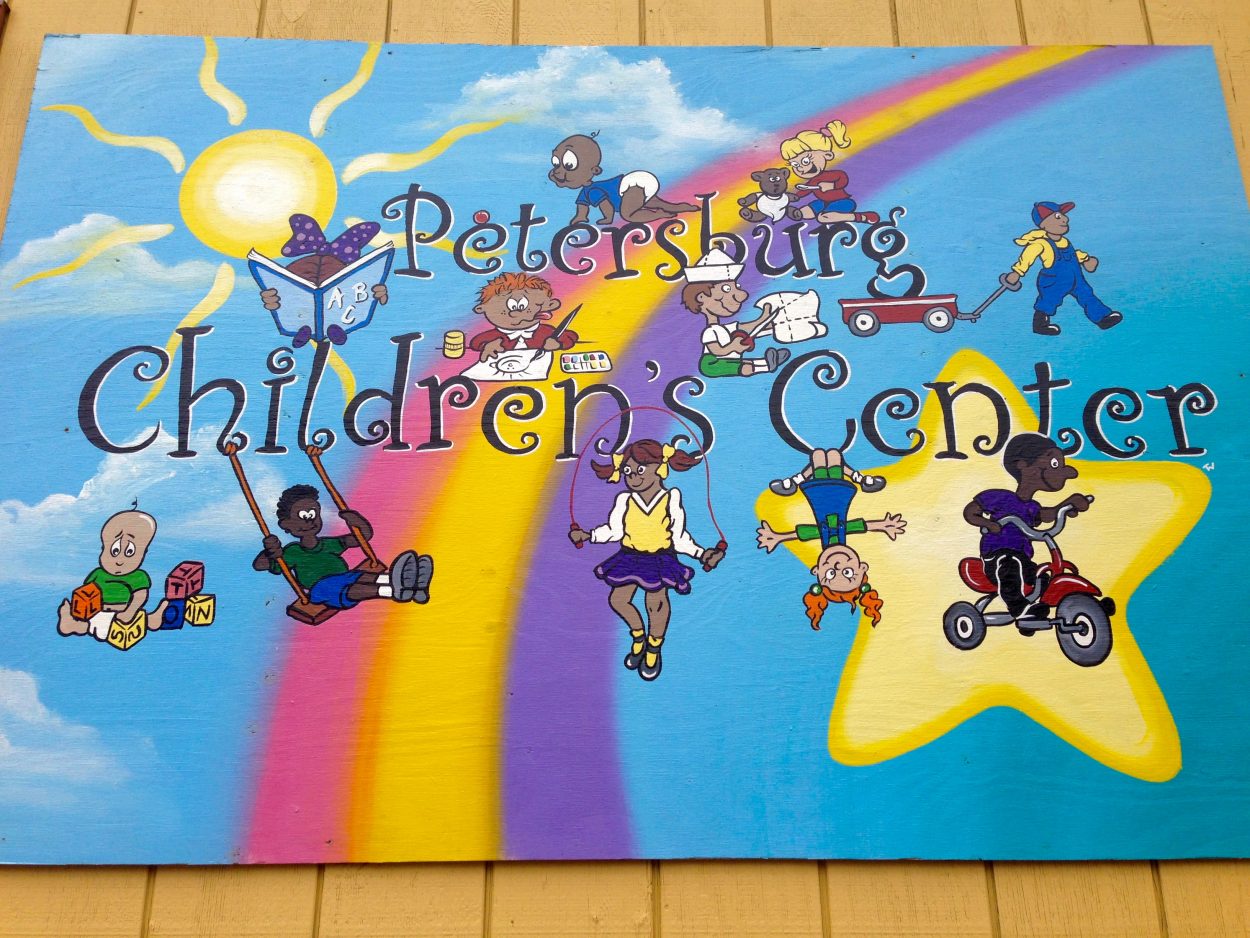 Petersburg's largest child care center will open back up Monday after being closed since mid-March. As Angela Denning reports,
Petersburg Children's Center will operate on its normal schedule but there will be less children in the beginning.
Petersburg Children's Center is a non-profit that normally serves around 85
children, from infants through young grade school students. It employs about a
dozen people.
"We are able to bring back all of our staff," said Board of Directors
Member, Bridey Short.
Short says although all staff will be returning, there won't be as many kids
at the center for a while.
"I would say we're definitely not at full capacity at any of the rooms," she
said. "We still have plenty of families who are either off for the summer
anyway, like teachers, or support staff at the schools who usually take the
summers off or families who are kind of just keeping their bubble a little
smaller and trying to have friends and family watch their kids. Or,
[parents are] still working from home, we've had a lot of those where they know
that they're going to be home anyway."
The board of directors decided to reopen the childcare center after several
logistics fell into place. The state relaxed rules so that 20 kids can be in a
classroom or on the playground at the same time. Federal CARES Act funding
started to come through to help pay for some operations. More necessary
supplies are becoming available, like gloves and hand sanitizer, although Short
says PCC still needs more adult masks and thermometers.
Because the center won't be at full capacity in the beginning, staff plans
to consolidate rooms a little. The center's school-aged program, Eagle's Nest,
is normally inside the grade school across the street. The school building
remains closed so those older children will be in a  classroom inside the
center, at least for the summer.
There will be new safety measures in place including a hand washing station
outside the center. Staff will check children's temperatures when they arrive
at the center and it must be under 100 degrees for them to enter. There will be
hand sanitizing upon arrival. Teachers will be wearing masks as much as
possible but children will not be asked to wear them.
They'll try to keep windows open for air circulation. There will be a
sanitizing checklist for staff and a rotation for them to clean surfaces with
an extra emphasis on bathrooms. Short says they will also be aware of not
mixing groups of kids unnecessarily.
"So really trying to do our best to keep the groups as static as
possible," she said. "Even though we can mix, we don't need to mix
any more than we have to so just being a lot more cautious about that."
Short says the Petersburg Medical Center has helped guide the Children's
Center on its reopening. She says PMC asked the center how they could help
support them.
"They have been super helpful and just really supportive," Short said.
"[Asking] 'How can we get you open and what do you need to get you
open? How can we help?'"
Starting June 1, the Children's Center will be open Monday
through Friday, 7:30 a.m. to 5:30 p.m.
As for other childcare places in Petersburg, Serendipity Childcare Center
has remained open but was serving fewer children this spring following state
mandates and federal CDC guidelines. Director, Michaelynn Coil, says they've
provided childcare for many essential families working at the medical center,
borough, and federal offices. She says her staff has done "a fantastic job of
being on the front lines, working long and stressful hours and days to support
the community."
The outdoor program Kinder Skog is considering opening up again. The
program's board of directors plans to vote on the issue during the first week
of June. Kinder Skog serves children ages 5-8 through the Lutheran Church.
Program Co-Founder, Katie Holmlund, says if they do open this summer they will
be limiting enrollment numbers.