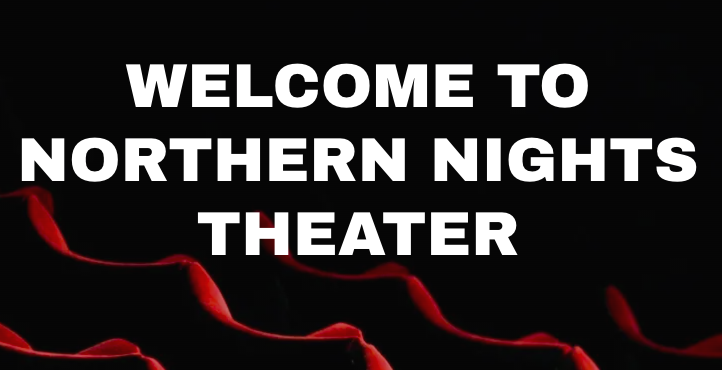 Petersburg's sole movie theater, the Northern Nights Theater was among the many establishments that closed due to the coronavirus pandemic in early March. Now, managers say the theater is organizing a plan to reopen with health protocols in place to keep patrons and workers safe, but due to delays in movie releases that looks to be sometime in September.
The student-run movie theater is creating plans for opening again, with health and safety precautions to reduce any risk of spreading the coronavirus. That date for re-opening however, now depends on movie releases, says theater manager Cyndy Fry.
"So not only do we have the COVID-19 mandate delays in re-opening, due to the state," says Fry "We also now are dealing with the availability of new films and when we're going to gain access to that which impacts our reopening opportunity."
Fry says one silver lining of the closure is they've been able to make some improvements, like repairing the projector. They're also installing plexi-glass dividers at the ticketing and concession area. Staff will wear masks and gloves, and implement a cleaning regimen – wiping down all the seats after each showing. And, they ask that movie-goers take precautions to maintain safety.
"We are going to ask customers to wear masks when they're coming into the ticket area and the concession area," Fry says. "And then when they get seated in their family groups, or in their social groups that they came in with, in the theater itself they'll be able to take that mask off and enjoy their popcorn. And we would like to maintain that 6 feet spacing in the theater itself."
Fry says they will be following state guidelines for reducing theater capacity, which shouldn't be a problem at the large theater. But people should get there early to get a favorite seat.
In a typical summer, the venue shows movies on weekends, Friday through Monday. About 8 staff members – usually students – run the show. That means managing concessions, ticket sales, cleaning, creating the slide show and trivia games and making decisions on operations like what features to bring to town.
Fry says the students have borne the brunt of the closure.
"Often our conversations are about, hey what are you saving this for, what are you working towards?" Fry says. "Some are working towards maybe purchasing a big ticket item, like a used car, or using it to fix a car, or saving it to spend at college. Or others are using it to pay for their personal cell bill, or their lunch money, or be able to go to the convenience store." Fry says students are taking the biggest financial impact. "Because it is a good little part time job for students, and a great starting point for training, and a learning opportunity to gain those soft skills. They're so essential for a lifetime of working and employment, and successful employment."
The theater is housed in the auditorium on the Petersburg School District campus so Fry says fortunately, they are not in the red financially, due to rent payments, like many other movie theaters. They did incur some costs with lost concessions but hope to recoup all losses with a safe reopening in September.