With coronavirus cases on the rise throughout Alaska and the United States, Petersburg is working to manage any risk of out of state visitors bringing the virus into the Southeast Alaska community. While seafood processing companies have taken steps to protect their workforce and the community, local residents have also been concerned about the scores of sport anglers getting off the jet every week.
KFSK spoke with a few sport fishing lodge owners about those concerns, and what they're doing to prevent the spread of the coronavirus.
One of the most recent COVID-19 cases in the area was an out of state angler staying at the Rocky Point Resort. The owner of Rocky Point – who declined to give his name – says the guest that tested positive on July 1st did not contract the virus in town, but before his arrival. "He did not catch it at the lodge or in Petersburg. He got tested the day he got off the plane."
The owner says the guest did not have any symptoms, and after being tested at the airport, waited for test results at the lodge and fished with the group he came with. After the positive diagnosis, he says the guest was quarantined, as were the other members of his group, and they have since moved to a hotel in town to wait out the 14 day quarantine, at their own expense. 
"We've gone through and sanitized everything that they possibly used, and touched," the owner says with a sigh. "And we let everything set for three, actually 4 days before we went in there and done anything."
That's been the standard practice for the Rocky Point, according to the owner, and their plan for opening the summer fishing season submitted to the state and reviewed by the Petersburg Borough. Rocky Point is owned by Susan, Walt, Mike and Pam Payne. Guests are driven directly from the airport, stay in individual cabins, all their meals are delivered to their cabin, and they go out fishing unguided, in their own groups. 
Our reporter asked what the attitude is like when the lodge owners are explaining the protocols to guests, how are people receiving it? "Great," says the owner. "They're just glad that we're open."
He's one of the lodge owners who would talk to KFSK about coronavirus protocols. Green Rocks Lodge refused an interview, and Majestic Eagle and Petersburg Sportfishing lodges did not return a request for comment before airtime. None of the lodges except Rocky Point mention coronavirus or health protocols on their websites. 
In accordance with the state health mandate, the owner of Rocky Point says he advises everyone to get tested at most 72 hours before arriving in Petersburg. But, not everyone is able to access asymptomatic testing where they live. If that's the case, they're given a test at the airport, and have to quarantine until they get results, which is less than ideal he says. "Personally I think if we're going to have people come to town like that, they should have the rapid testing. If not, we don't get the results back in 3 to 4 days."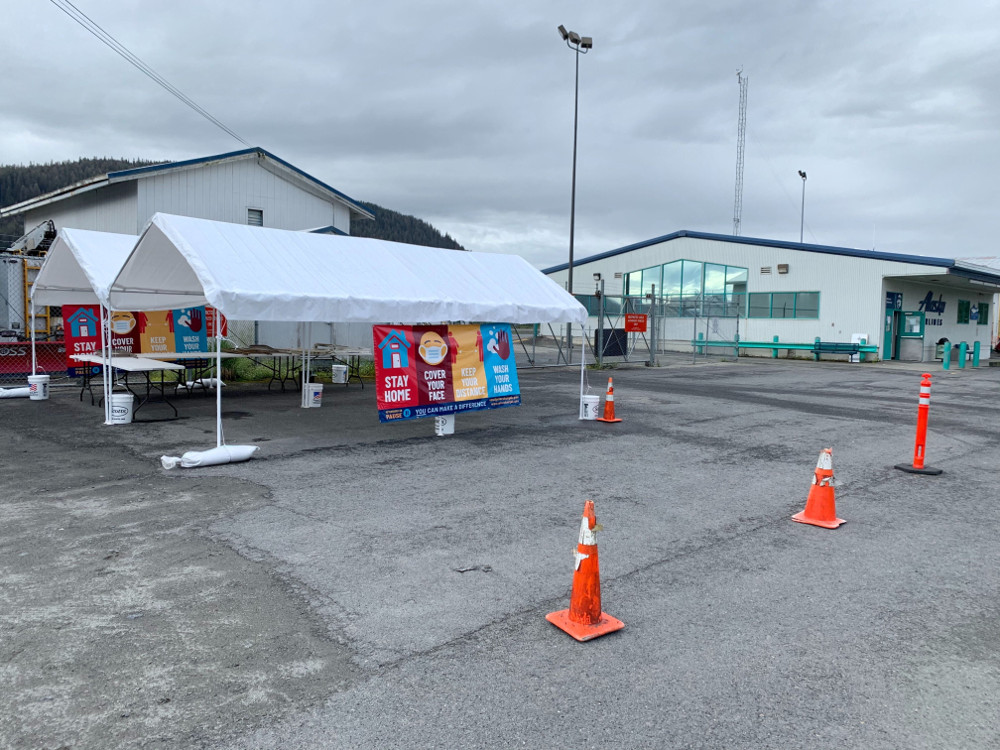 Wait times for test results vary across Alaska, and due to higher volumes of testing now, can be anywhere from 2 days to 2 weeks. Rapid results in all communities would be best, but Alaska health officials say supplies are limited at this time. 
Pat Miller is the owner of Calder Mountain Lodge in Point Baker. That lodge brings its guests from Petersburg airport to their destination on northern Prince of Wales Island. She says fortunately most of their guests have been able to get a COVID test before arriving. "I really really feel like everyone is trying really hard to keep people safe."
Miller says their company sanitizes common areas hourly, the dining room is spaced out, and guests are asked to socially distance as much as possible. "We're working on this together," she says. Miller says management has had good communication with health officials, community members and guests to take precautions. "You know, Petersburg…they've been great to communicate with, and we've reassured them that we're not allowing them that we're not allowing our guests to do the things they were concerned about."
Residents had complained sport fishing anglers in general were going directly from the airport to shopping and mingling in town, with test results unknown. Miller says all Calder Mountain guests with pending tests are picked up from the airport and go directly to the charter boat to the lodge in Pt Baker. 
Frank Stelmach with Island Point Lodge also emphasizes that they restrict all guests from going into town, regardless of testing results. "What we're doing now is we're telling them we're not stopping in town for a fishing license. You know, we're not stopping for liquor. You have to go straight to the lodge." Stelmach says the lodge sends someone to shop and run errands for their guests. "You fill out a request and we'll go back into town and we'll get it later that day or the next day. So we're keeping them out of town to prevent problems with them and the people."
Complaints about sport fishing patrons mingling in town were reported to the Petersburg Borough. That prompted a compliance letter to go out to all operators of charter or guiding service industries, says the borough's incident commander Karl Hagerman. It reminded them of the health mandates and to communicate with all guests
"So all the lodges have been well-informed at this point," says Hagerman. "And have spoken with the chief of police about the packet." He says the borough wants to work with sport fishing lodges in order to prevent any COVID outbreak, and maintain business operations. And compliance is mandatory and enforcement could mean fines up to $25,000 or other penalties, under state law. However right now, the borough is relying on the honor system for compliance. 
"We're seeing some improvements and some non-improvements." Hagerman says the biggest issue is a misconception around quarantine. When a visitor arrives in Petersburg without prior testing, they need to get a test and while awaiting results – quarantine completely, no exceptions. So that there's no risk of spreading the virus at a lodge. 
"Anybody that comes into the state for a recreational fishing trip that checks the quarantine box, or is required to quarantine until they get the test result, should not be going fishing," he says. "So it's just information that needs to be followed through with by the visitor industry businesses, and make sure their guests and clients know what they need to do."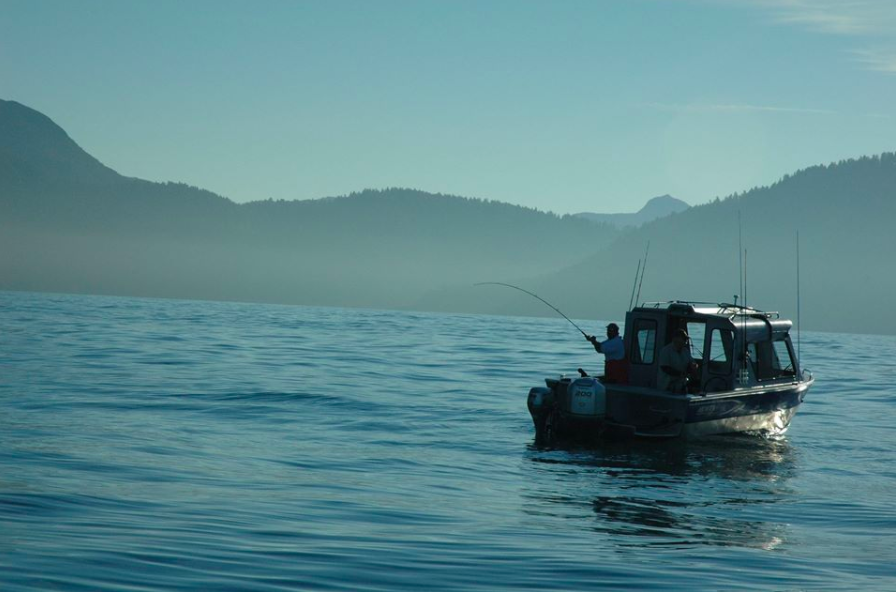 Other out of state anglers may be staying at local hotels and doing their own trips with day charters. Petersburg also expects those companies to communicate travel and health requirements.
The Southeast Alaska Guides Organization is the trade group for fishing charters. SEAGO has developed guidelines and COVID protocols for the industry, says director Forrest Braden, and is working on outreach and helping businesses with compliance. 
The lodge owners who spoke to KFSK highlighted the importance of client dollars to the local economy, and income for operators this summer season. Several say they are balancing risk while maintaining their livelihoods. But business is down by about 40 percent, and many have re-booked their Alaska fishing adventure for next year.