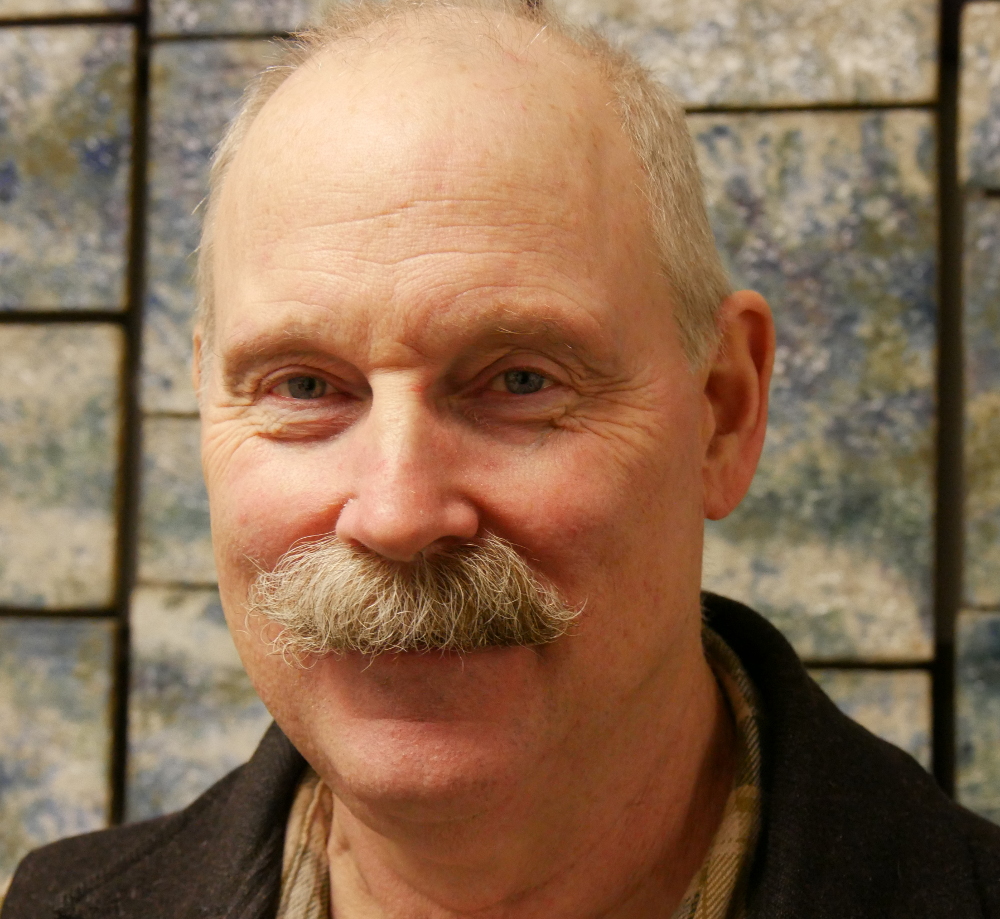 Sitka Republican Bert Stedman this summer has been visiting communities in Southeast Alaska as he seeks re-election to the senate district he's represented for the last 17 years. He faces a primary challenge in August but no general election challenger.
Stedman represents most of Southeast Alaska south of the capital city. He was first appointed to the seat by Governor Frank Murkowski in the fall of 2003.
"Hopefully the folks in the district will think I have done a good job in entirety, might not agree with everything I've done over the years, I don't think anybody does," he said during a recent interview. "If you look back at their record of 17 years you can find something I'm sure. But hopefully they'll consider me for another four. I'd like to continue to work on the marine highway and push back on some of the challenges that we get delivered to from up north dealing with our coastal Alaska. And also I'd like to continue working on ensuring that the permanent fund is intact and has the ability to benefit future Alaskans along with current Alaskans."
Stedman and Kodiak Republican representative Louise Stutes are part of a nine-person ferry system reshaping group. That body has a September deadline to report on the economic future of the system and solutions for reducing what the state pays into its ferries.
He expects there will opposition to whatever comes of that process and does not expect a silver bullet for fixing the system.
"But I can assure the people of the district, if that report comes out and representative Stutes and myself don't agree with most of it, chances of it surviving the legislature are slim to none," Stedman said. "So we're not going to see, in my opinion, a report of nothing but Railbelt nonsense come out."
Communities in Stedman's district have gone without service for much of this year. The coronavirus pandemic has been the latest challenge for marine transportation. Service has also been impacted by budget cuts and breakdowns for an aging fleet.
He's got some concerns about making the Alaska Marine Highway System a public corporation like the Alaska railroad. That could remove it from the political whims of each new administration.
"You get the marine highway too distant from most of the legislative process and the budget cycle, it's very easy, or it will be easier just to cut the subsidy off. And there's no way you're going to run the marine highway without a subsidy and there's no way you're going to run the marine highway on a 25 million dollar subsidy. It's just not going to happen. The entity's too large. Our towns are too sparsely populated and spread apart. So there's some things that just are not going to happen."
24 million dollars is a 50 percent cut to state spending on ferries, a target proposed by Governor Mike Dunleavy when he formed the ferry reshaping group. Stedman said it's important to transition to a newer fleet with lower maintenance costs. But he expects a difficult task convincing ferry opponents to spend money on new ferries even with substantial federal funding.
Stedman recently penned a long letter to the editor defending his support for a remote road project near Kake. In 2012 He secured a 40 million dollar state appropriation for that road, which the DOT bills as a way to access remote forest land for recreation and subsistence uses. The state is planning to start construction on that this year.
Stedman thinks Southeast should to continue to pursue all transportation improvements, including roads and airport projects.
"You know when you bet everything on the marine highway, someday you might get up and find out you got nothing and anybody that thinks the marine highway has gotten better over the last decade, I would disagree with that because we're having significant challenges just keeping it operational," he said. "So we need to pursue those."
As for other priorities, Stedman has asked the governor to look at the balances for a variety of state saving accounts, to see if those can be used to pay annual operating expenses for state agencies. He wants to see more legislation for tougher jail sentences for some crimes. And he does not fault the state's response to the coronavirus pandemic.
"The governor's been granted some emergency powers that extend through this late fall and frankly they'll probably go clear to January, would be my expectation, 'til the legislature's back in session," Stedmand said. "Yeah I think he's doing the best job he can. We've all recognized that we've had an escalation the last week or so, couple weeks, frankly a little alarming. But previous to that there was a huge concern that we would not have the ability to open up or run our fish processors."
Stedman is glad to see screening at airports and thinks that could be better enforced so that people are not allowed to skirt travel mandate and testing requirements.
Stedman was appointed to his seat in the fall of 2003 and elected to four terms. He has a primary challenger this year, in Petersburg handyman and fellow Republican Michael Sheldon. Sheldon ran for governor two years ago and came in third in the primary in 2018. Later that year he mounted a write-in challenge for the state house seat for the area. He also ran a write-in campaign against Stedman four years ago.
So far fund raising and spending in this race is relatively low. Stedman reports spending $6450.51 and raising $4450. Sheldon has raised a little more, $5385, during the same period and he's spent $2549.45. The winner of the August 18 primary will serve a four-year term in the senate.