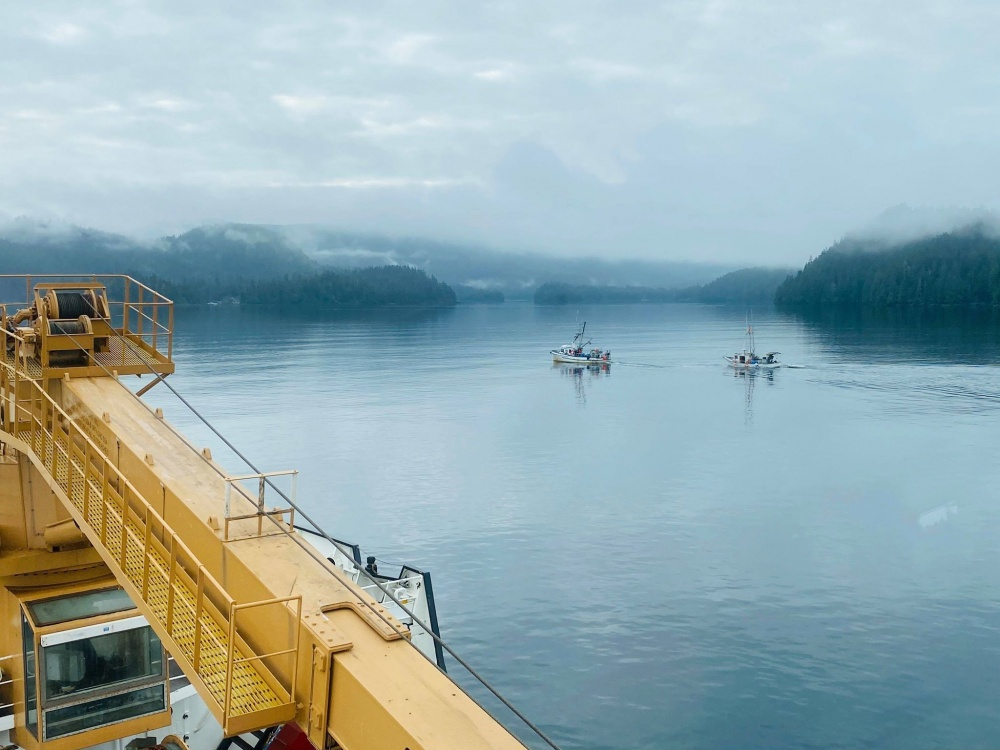 Nearby vessels and the U.S. Coast Guard helped a fishing boat taking on water near the northern end of Prince of Wales Island Tuesday.
The Coast Guard says it received a call that the fishing vessel Clara was aground and taking on water around 1:50 in the morning Tuesday, August 11. It was near the Hole in the Wall, about five miles southeast of Port Protection.
The Sitka-based Coast Guard cutter Kukui was sent to assist. An MH-60 Jayhawk helicopter from air station Sitka also brought two dewatering pumps and a rescue swimmer.
Several Good Samaritan vessels helped out, including the fishing vessel Eric, which towed the Clara to Port Protection for repairs. The Clara is a 32-foot wooden power troller.
The Coast Guard reports winds were 17 miles an hour with three foot seas.