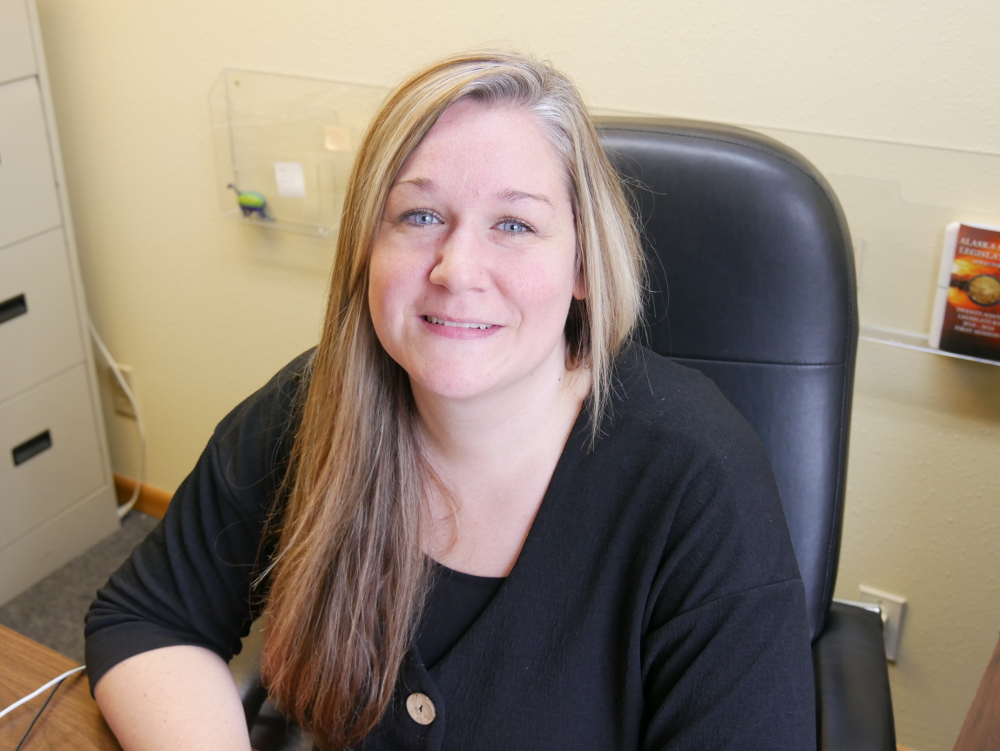 The new administrator for the Petersburg Chamber of Commerce has been on the job for about two months and says the pandemic will require some creativity for promoting businesses in the community.
36-year-old Mindy Madole Lopez is originally from Missouri. She moved to Bethel when she was 16 years old and has also lived in Wasilla. She and her husband, Lighthouse Church pastor Nathan Lopez, and their kids relocated to Petersburg nearly five years ago.
She worked for about two and a half years with Petersburg Mental Health Services before taking the chamber position. Joe Viechnicki spoke with Madole Lopez about her new job.
Madole Lopez took over from Mara Lutomski in mid-June.