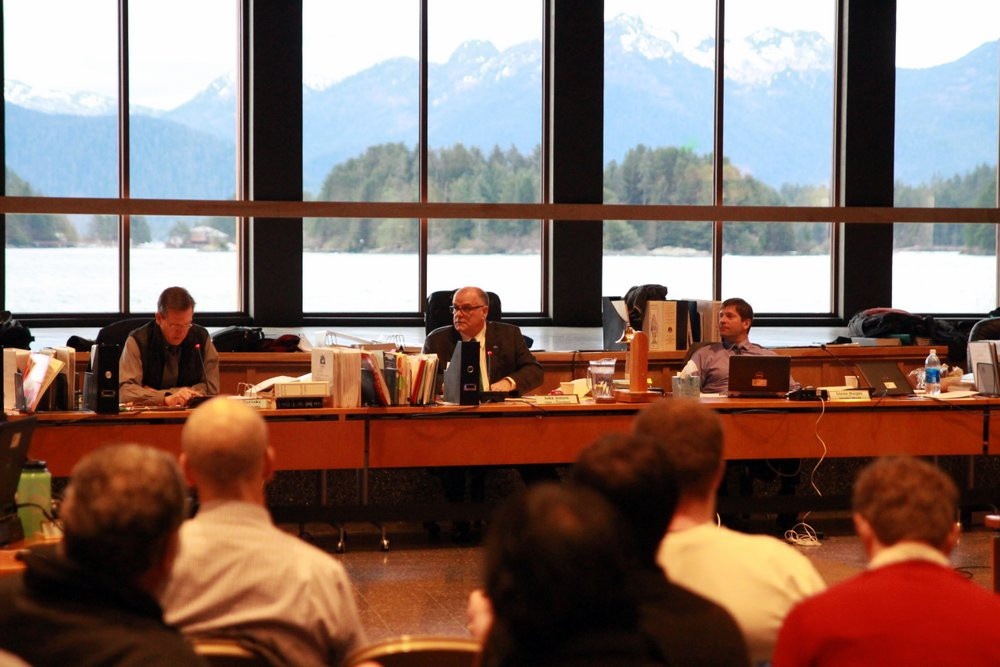 A number of Alaskans are opposing appointment of a nominee with ties to Pebble Mine and a geographic imbalance on the state's Board of Fisheries.
People testified during last Friday's Senate Resources Committee hearing arguing for more rural representation. 
One of those was Dorothy Shockley of Manley Hot Springs on the Tanana River. She urged inclusion of at least one board member to be familiar with Yukon River fisheries in the Interior.
"It's essential that at least one board member has extensive knowledge of and experience with Yukon River fisheries and their people and understand that fisheries is not a sport to us," Shockley said. "Fisheries is our life. Without salmon we don't experience not only our cultural experience but we don't feed ourselves or our families."
The committee listened to an hour of public testimony by phone. Many also commented that these nominees and the other board members did not represent much of the state. The board has regulatory authority over fisheries and makes decisions on limits and methods for commercial, sport, subsistence and personal use fishing.
One of the newcomers is Abe Williams, a commercial fisherman originally from King Salmon. He also works as director of regional affairs for the Pebble Partnership, which is pursuing the Pebble Mine. He also owns a company that provides services to the fishing fleet. Williams said because of his conflicts he would not be voting on Bristol Bay fishing proposals.
"I was also board member and the president of the Bristol Bay Regional Seafood Development Association for a term and when I held that position I worked right next to the rest of my colleagues in the fishery and whenever a conflict arose in regard to Pebble I clearly stated that and bowed out," Williams said. "I hold myself to the highest integrity to that regard and will continue to do so."
Williams' appointment drew opposition from around the state.
Bristol Bay Economic Development Corporation president and CEO Norman Van Vactor was among those asking the legislature not to confirm Williams because of his work for the mining company.
"It's important for people to realize that the Pebble Project could destroy certain salmon populations which would damage the geo-diversity of the two most prolific rivers in Bristol Bay, the Nushagak and the Kvichak," Van Vactor said. "Furthermore if the Pebble Project was to be developed it could potentially disrupt the marketability of Bristol Bay salmon for generations to come."
Another Dunleavy appointee currently on the board, Marit Carlson-Van Dort has also worked for Pebble. The other three up for confirmation are John Jensen of Petersburg, who owns a boat rental company and has commercial fished for much of his life. He's been on the board since 2003.
Governor Dunleavy also appointed John Wood of Willow to the board last year. Wood is a retired attorney who worked as a senate aide to Dunleavy during his time in the legislature. He was also chair of his GOP district. Wood has served on the board this past year without a joint confirmation vote by the legislature. The last such hearing was in April of 2019. One didn't happen during this year's COVID shortened session.
Several testifying objected that appointees could serve on the board, before the legislature was able to hold a joint confirmation hearing. They asked for a change in the state constitution to ensure appointees could be properly vetted before serving.
Another newcomer to the board would be McKenzie Mitchell of Fairbanks. She moved to Alaska a decade ago and has worked for sport hunting and fishing lodges and companies. She also has a degree in economics from the University of Alaska Fairbanks.
There was support for all four appointees from a sport fishing group, the Kenai River Sportfishing Association. Ben Mohr is executive director.
"Kenai River Sportfishing Association applauds the willingness of each of these nominees to serve Alaska on the Board of Fisheries and we encourage a positive confirmation vote by this committee and by the legislature as a whole," Mohr said.
All four names will go to a joint confirmation hearing for an up and down vote. It's unclear whether this would be during a special joint session or when the Legislature convenes early next year.
The Board of Fish has meetings planned in Anchorage, Cordova and Ketchikan in the next five months although it's been seeking comment about changing that schedule or other ways to hold a meeting during the pandemic.
The public has another chance to weigh in on the board nominees this week. The House Fisheries Committee will take public testimony and hear from nominees Thursday, September 3rd at 10 a.m.