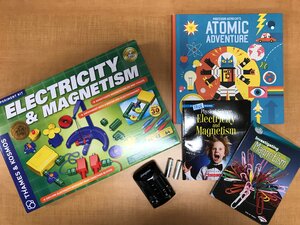 There's a new offering ready to be checked out from the Petersburg Public Library, perfect for learning at home during a pandemic. They're called discovery kits and they combine books, toys and other tools, with each based around a different topic.
The library's program coordinator Kari Petersen says five kits went into circulation this week and more are planned. Joe Viechnicki spoke with Petersen about what they are.
These kits were funded by local resident Kris Norosz, along with the Rasmuson Foundation, the Friends of Petersburg Libraries and Alaska Airlines. People can also sponsor more of them by going to the discovery kit page on the library's website. You can also find out more information about each one and recommended age ranges.