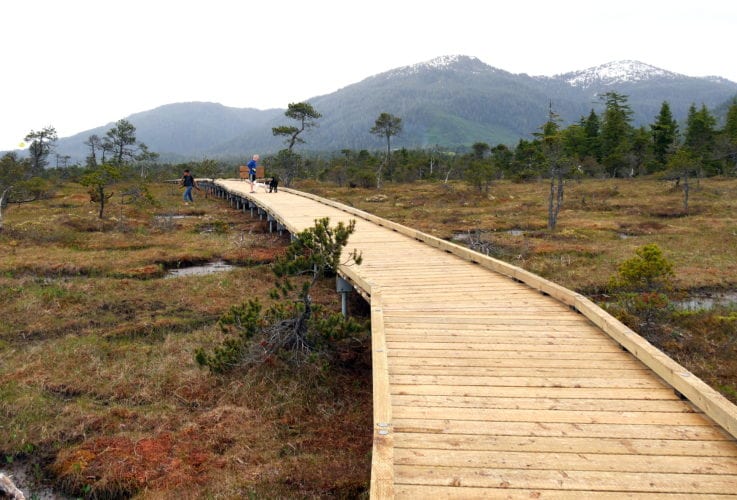 Petersburg Indian Association has confirmed the results of its election for tribal council. As KFSK's Angela Denning reports, the tribe has a lot planned for 2021, which includes COVID-assistance programs and other projects for the whole community.
Every year new seats come up for Petersburg Indian Association's council, which is comprised of six members and a president.
Their job is to steer the direction of PIA, says Tracy Welch the Tribal Administrator.
"They set the agenda and tone for projects that we want to tackle and they oversee the financial health of the whole organization," Welch said.
Cris Morrison was elected Council President. She was the incumbent and ran unopposed for the one-year term.
Five people ran for three open council seats, which are all two-year terms.
It was a close race for four of them with just one vote separating incumbent Brenda Norheim and the three who were elected. Joseph Stewart was reelected as an incumbent with 49 votes, Jaclyn Lyons was elected also with 49 votes, and Jeanette Ness was elected with 44 votes. Norheim received 43 votes.
Also in PIA's tribal election were seats for the Johnson O'Malley parent committee. Thomas Kojima ran for a two-year seat unopposed and Victoria Moore ran for a one-year seat unopposed.
The Johnson O'Malley program serves local native students. Welch says Stephanie Silva is PIA's new program director.
"There's more seats available than what were on the ballot, we just didn't have any extra people running this year," said Welch. "So, there are some unfilled seats if there are any native parents who have kids involved in the JOM program if they have interest we have space available for them."
Welch says the outlook for the tribe this coming year looks great. She says despite Covid-19 they've been able to maintain regular operations for the most part. That includes the transportation program, which gives free bus rides for seniors and those with disabilities and also helps with senior meal deliveries.
PIA plans to continue offering its food box program to tribal households. The program has been delivering boxes of food to 88 families each month this winter through COVID-19 funds.
Welch says they've also offered utility, mortgage, and internet assistance programs to tribal members as well.
"We're still business as usual and we're also being able to offer some extra programs within the past year and moving into this year using Covid-19 funding so that's been nice to be able to bring some new things to the tribe and to the community," said Welch.
The tribe has had two funding sources for COVID-19. One is through the Bureau of Indian Affairs, which is directly for tribal citizens and operations. PIA also got funding from the U.S. Treasury, which was more open to other community needs.
This spring and summer, the tribe plans to finish up constructing a second side to the sidewalk at Howkan and 12th Street. They are also designing another portion (3/4 miles) for the City Creek trail near Sandy Beach Park.
Welch says before this summer's construction season, there are some housing projects in the works.
"We have some exciting projects coming up," she said. "We'll be adding four additional affordable housing units to Petersburg this year. That's a duplex and two studio apartments."
The duplex will be two, two-bedroom, two-bath units, located on the corner of 8th and Ira II Street. It should be completed by late summer, early fall. The studio apartments will be completed by the end of this month. They are inside the Eagle-Raven apartments.
"When we changed out the heating system we were able to remove the boiler system there that was old and we're changing those into studio apartments," Welch said.
Welch says PIA's Tobacco Prevention and Control Program is starting up a new event this year.
"They're sponsoring a rivalry event between Petersburg and Wrangell, which is aimed at exposing media tactics used by E-cigarette companies and we'll also provide more information about the quit line," she said. "So, they're doing some fun things there, something new."
The tribe's IGAP continues to make and sell compost from local wood and fish waste as well as conducting water sampling for E. coli and PSP testing.
Welch says the past tribal council board has made community a big focus and she believes the new council will as well.
"We feel like we're a big part of this community, we live here, and we want to support not only our tribal citizens—that's our focus—but we want to be team players and be part of the community that we live in," Welch said.
Applications for PIA's assistance programs can be found online at piatribal.org or they can be picked up in person at their office at 15 N. 12th Street between 8 a.m. – 4:30 p.m. Monday through Friday.