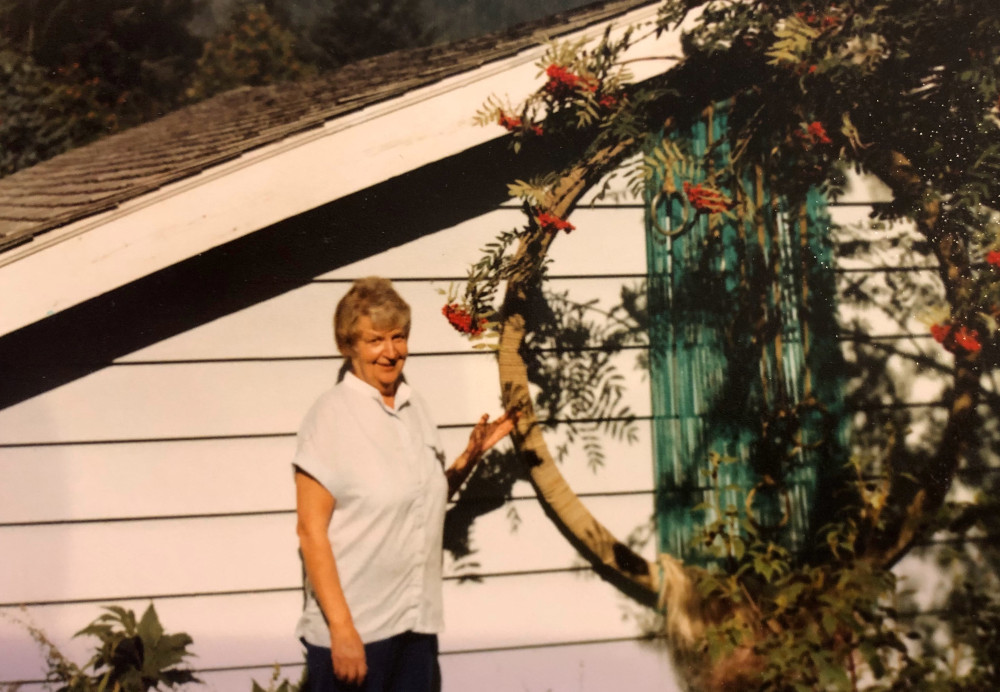 Two endowment funds for the Petersburg Public Library are growing thanks to some large donations from current and former residents. The money is paying for some programs and projects that the library might not otherwise be able to afford.
The library's general endowment is the older of the two. It was started in 2007 as organizers began fund raising to build the new facility. Last year it received a $100,000 gift from local resident Sue Paulsen, longtime librarian and president of the Friends of Petersburg Libraries for 19 years. Paulsen gave the money in honor of her mother, Helmi Jensen.
"I have to say, mother was fond of quoting from the Broadway musical Hello Dolly and her favorite line was money is like manure, it doesn't do any good unless you spread it around, encouraging young things to grow," Paulsen said with a laugh.
In recognition, the library will be naming the larger community meeting room after Helmi Jensen. Paulsen said her mother immigrated from Finland with her family in 1921.
"I thought here's my chance to support our public library by giving to the endowment fund and giving in honor and memory of my wonderful mother, who was an immigrant to this country, the first in her family to graduate from high school and the first to graduate from college," she explained. "So she really knew the power of education and the value of libraries. She came to Petersburg as a teacher. She married a fisherman. She was an artist and actress, a mother, a gardener, a library board member and a story teller that could make just about anything seem funny."
Paulsen said it's appropriate that one meeting room is named after her mother while the other is named in honor of former librarian Ruth Sandvik; the two were good friends and worked together on many projects.
The money in the two endowments is managed under the umbrella of the Alaska Community Foundation. Only investment income is spent and the balance grows. The general endowment is now over $162,324 and is capable of paying out $2,700 annually.
Another fund, the art education endowment was started in 2012 by former Petersburg teacher John McCabe with a starting gift of $12,000. He's continued with that giving and it now has a balance of $142,815. McCabe declined an interview about his generosity. That endowment is paying out $1,914 for programs this year. It's been making education offerings possible, like an ongoing writers workshop and art classes.
Librarian Tara Alcock said the money helps the library plug gaps.
"You know if we can get partial funding but not full funding, it helps us complete the funding for projects," Alcock said. "It also helps us because we can use it as a match for grant funding. So in some cases when we've gone say to the Rasmuson Foundation and asked for funding for projects, we've been able to use endowment as a match, which helps leverage funding from those organizations."
Alcock said this community support is important to the library.
"We value all levels of giving," she said. "We really appreciate community support and we're just always overwhelmed with what we see in terms of giving from our little community. Folks are very, very generous with the library. And if gifts are given over $100 to our endowments we commemorate them with fish on our fishing wall out front"
To make a donation contact Alcock at 772-3349 or visit the library's website. She notes people can include the endowment funds in their estate planning, bequeathing retirement, life insurance, investment and even real estate.