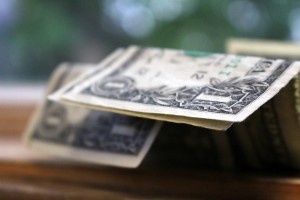 Petersburg School Board approved budget revisions at its meeting Jan.12 for this fiscal year. The pandemic has presented unforeseen challenges but by shuffling staff, transferring funds, and the State being more lenient with its rules, the school district has made ends meet. KFSK's Angela Denning reports:
Karen Morrison has been the Finance Director for the Petersburg School District for a decade and she knows her numbers. She was recently named Business Official of the Year–or what's known as the Finance Director of the Year–by the Alaska Association of School Business Officials (ALASBO).
So when Morrison presented the district's budget revisions to the school board, they followed her lead.
"It's a solid budget, it's conservative, and it does support the board's goals," Morrison said.
Morrison said there have been a lot of unknowns this year, which has made budgeting a challenge.
"Some of the challenges this year have included the COVID mitigation planning," Morrison said. "We've had to plan for both onsite as well as remote learning platforms. And we've had challenges hiring teachers, there's teacher shortages in the State of Alaska and probably nationwide. We've also had challenges finding paraprofessionals, custodial, and food service staff."
Most of the budget revisions come from staffing. The district went from 41 teachers in the initial budget to 48 teachers, including six temporary COVID hires and a swim and PE instructor. Classroom aides went from 17 to 20 and one part-time tech support staff was added as well.
The school district used $642,000 from the borough's pool of Cares Act funding to help pay for the new staffing. Superintendent Erica Kludt-Painter said they maximized that money and used most of it toward temporary teachers who helped create smaller class sizes. The district also shifted staff around to help fill needed areas.
Kludt-Painter says this year's budget has looked very different than previous years and agreed with Morrison that it's been challenging.
"It's been crazy, just the staffing in general and adding different teachers at the beginning of the year and class sizes and pods and moving people around and what could happen anyway," Kludt-Painter said. "It's really amazing how we were able to really capitalize on that Cares grant funding we received and of course the additional request we made from the borough."
Because of COVID, some parts of the budget increased like maintenance and technology and some decreased like activities and travel.
"So, it's kind of an interesting, really unique balancing act this year," said Kludt-Painter.
Enrollment is down by 44 students this year, which has decreased state funding by about $150,000. Morrison says the district has relied on the State's Hold Harmless Provision, which helps school districts offset their lost revenue from having less students.
Because enrollment was down the district also lost transportation money for buses. An extra bus was needed this year to keep students spread out but state funding is tied to the number of students enrolled. Morrison says they decided to transfer $60,000 to help offset those costs.
"This really is in many ways a status quo budget even though this is not a status quo year by any stretch of the imagination," said Morrison.
Kludt-Painter says even though the future of the school district's budget is unknown they'll have Karen Morrison to lead them through the process. Kludt-Painter says Morrison has earned the title of being finance director of the year. She says Morrison is highly respected in the state for her work and her leadership.
"She's a mover and a shaker in the state and she'll be embarrassed that we're talking about this but it's just the way it is," said Kludt-Painter. "She sets a goal and really just sticks with that, wants to see it through, very detail oriented, really does see things very clearly and she just keeps her eye on the ball and just keeps us moving forward."
The State also helped school districts like Petersburg deal with this year's unforeseen challenges by allowing them to carry over more leftover money than normal from last year. Usually it's capped at 10 percent but Petersburg carried over about 13.7 percent of its budget from last year.  
Here is the link to listen to the entire school board meeting and the call-in show Campus Connection call-in radio show.
————————————–
The Petersburg School District is in daily contact with the Emergency Operation Center and leadership at the Petersburg Medical Center. The recent COVID cases have been determined not to be a threat to school at this time and school is continuing with in-person learning.