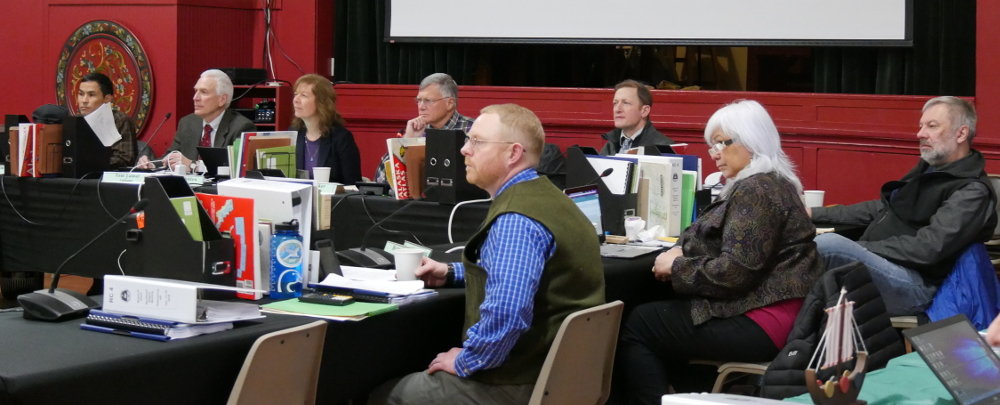 Alaska's Board of Game Thursday voted to postpone in-person regulatory meetings for a year and will meet online in 2021 on only its most pressing decisions.
That board sets rules and seasons for hunting and trapping in Alaska. It was scheduled for a meeting this month in Wasilla on proposed changes to regulations for the central and southwest part of the state. Another statewide regulation meeting was planned for Fairbanks in March.
But the board held an online work session Thursday, January 21st and heard about the difficulty of holding in-person meetings with COVID precautions in place.
Board members have recognized that the cumbersome process of drafting new regulations wouldn't work well by videoconference.
Board member Jerry Burnett of Juneau supported pushing their schedule back a year.
"I was thinking of some friends of mine who haven't left their home since March of 2020, you know they've basically become hermits, some of whom might be people who would want to testify if we did have a public meeting," Burnett said. "I don't see any possibility of having a public meeting in the early part of, until at least fall or winter of 2021."
Many members of the public have also pushed for postponement. And board members discussed making some decisions online this year on topics that cant be postponed.
Stosh Hoffman of Bethel agreed that in-person meetings wouldn't work this year.
"I'm for pushing everything down one year," Hoffman said. "I think that's the safest way to go. I'm not interested in having any in-person meeting until we can get back to business the way we normally do without putting anybody in jeopardy."
The board voted unanimously to postpone regulatory meetings planned for 2021 until the following year. That will mean meetings planned for 2022 and beyond will also be pushed back a year. And the board plans videoconference meetings this year for some decisions that can't wait a year. They also elected Larry Van Daele of Kodiak as chair.
Alaska's Board of Fisheries meets Monday, January 25 to consider postponing its 2021 meetings planned for Anchorage, Ketchikan and Cordova.