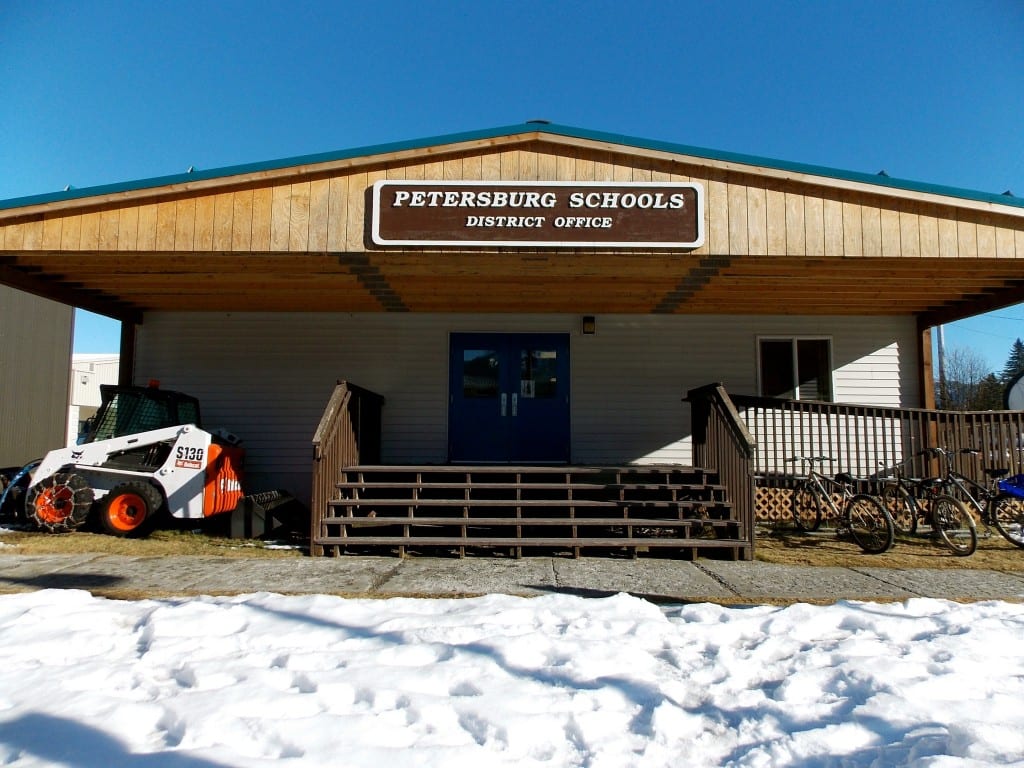 Petersburg School Board is meeting Tuesday at 6 p.m. for a regular meeting where they will hear about the option of using rapid antigen tests for students in activities.
Right now school is remote and activities are on hold because of the recent COVID outbreak in town. But the school district is considering ways students could return to activities if cases drop.
According to the school district, some schools in Southeast have begun requiring pretesting for COVID in order for students to compete or host home games. The State is providing school districts an antigen test called BinaxNow for regular testing. This type of test is a low-level indicator of possible infection and the results would still need to be confirmed by a follow-up PCR test like the ones that the Petersburg Medical Center uses.  The school board will be hearing about this possible testing at their meeting.
The school board will be reconsidering its travel protocol, which they have been doing at every meeting in recent months. The district currently requires staff and students who have been traveling in or out of state to quarantine for at least five days and produce a negative test result before returning to school. The purpose of the rule is to prevent COVID from spreading and to keep the district with in-person learning.
The school board will also accept the retirement of Jo Ann Day, long-time middle school science teacher, who plans to leave at the end of the school year.
The board will also hear administrative reports from the superintendent, the principals, and the activities director.
The regular school board meeting starts at 6 p.m. via Ring Central video conferencing. KFSK will be broadcasting the meeting live.
To listen to the meeting, you can stream it online at KFSK.org. The public can participate in the meeting during comments from the audience. Email the district office before the meeting to get the password for the videoconference. Those email addresses are: exec@pcsd.us or supt@pcsd.us. Or call the office at (877)-526-7656.
Here is the full agenda for the school board meeting.