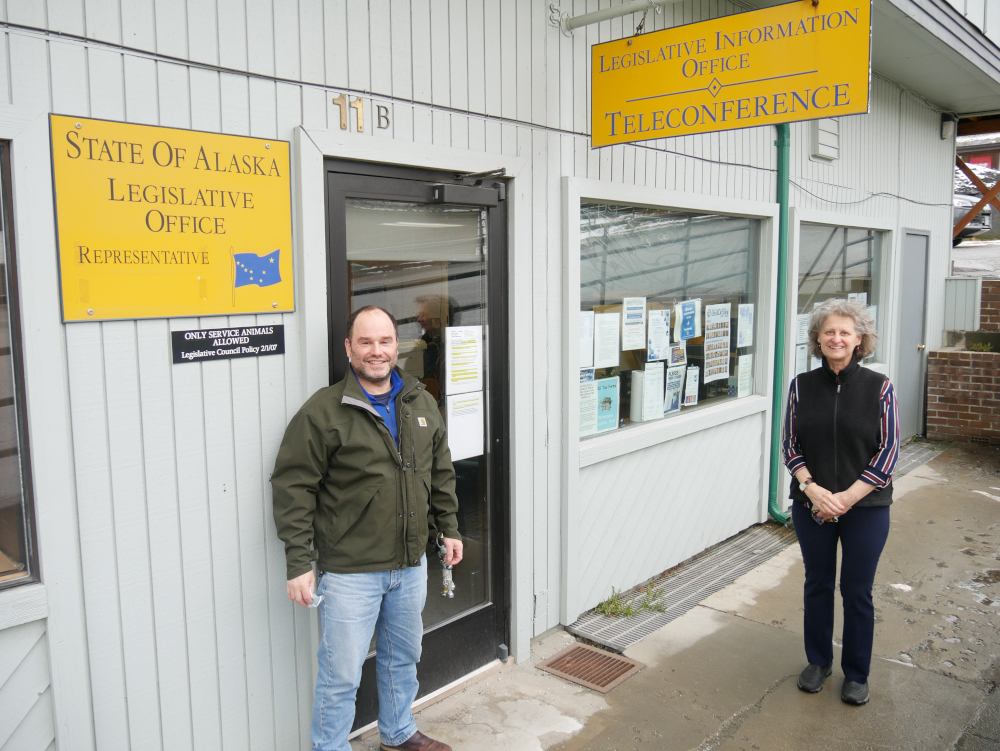 There's a staffing change this spring at Petersburg's Legislative Information Office, the local resource for anyone needing help with a permanent fund application or testifying before the state legislature.
Ellen Rojcewicz is retiring after 20 years as the information officer and she's handing over the job to longtime KFSK news director and reporter Matt Lichtenstein. Rojcewicz started at the LIO in 2001. Prior to that she had worked in seafood processing and commercial fishing, at Petersburg shipwrights as well as the Clausen Museum gift shop.
The LIO is a one stop resource for access to the inner workings of state or federal government. The office can help tracking legislation, or finding out about government services at all levels.
Rojcewicz was recognized for her two decades serving people in Petersburg at the LIO with a legislative citation in March. That read in part, "she is tenacious in helping citizens understand and access their government and its many resources."
Joe Viechnicki spoke with Rojcewicz about her two decades on the job.
Matt Lichtenstein takes over as the seventh information officer at the LIO in Petersburg. The first person on the job was Dorothy Penttila in 1981. After that it was Olivia Olsen, Lawlee Weir, Ed Tagaban, Melinda Hofstad and Ellen Rojcewicz. For services at the LIO call 772-3741.