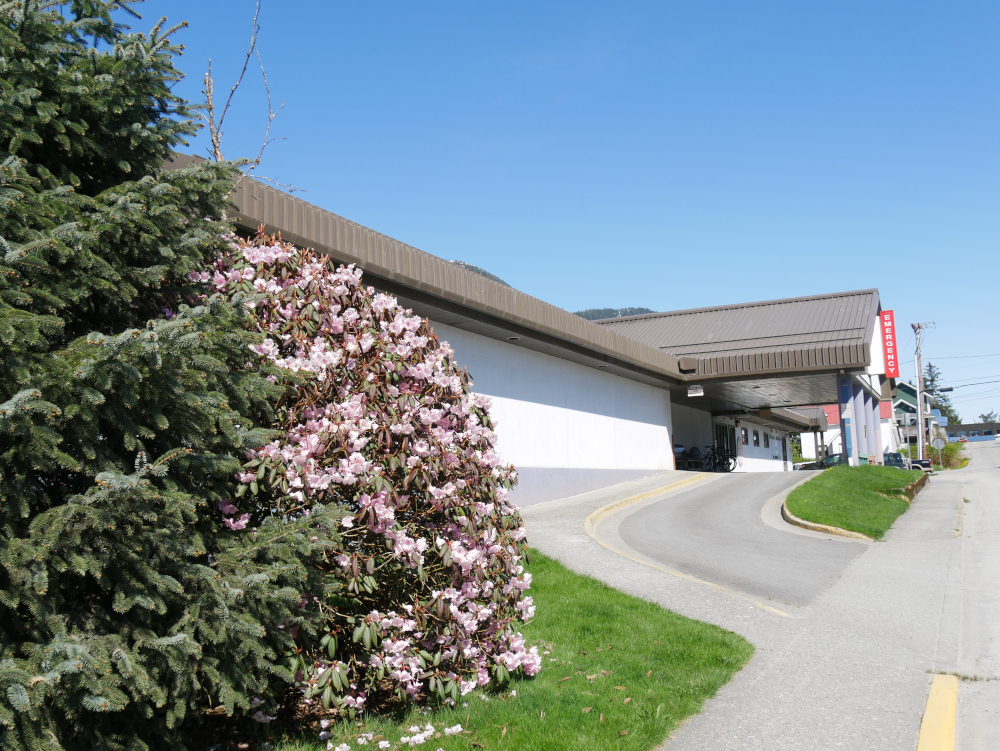 Petersburg Medical Center expanded its home health services during the COVID pandemic. Now, administration says it will likely keep the extra staff in place for good. KFSK's Angela Denning reports:
Home health care patients receive medical care at their homes located all over Petersburg. They might need a little or a lot of care from nurse visits. Sometimes patients need rehabilitation therapy or they need a social worker to help them navigate their healthcare needs.  
"The idea is to deliver those services outside of the facility," said PMC CEO, Phil Hofstetter, "and that's just exploded."
Hofstetter says the expansion of home health came out of necessity. Patients needed care but they couldn't always come into the clinic during the pandemic.
"We had to figure some way to deliver services otherwise they were going to come in through our ER," said Hofstetter. "We're an island, there's no place to go. If they can't get their care or prevention of care, they're going to end up coming into the ER so we have to figure out something."
He says PMC reacted quickly. They doubled their staff going from 2.5 people to 6 dedicated to the service. He says the hospital plans to continue staffing home health care at that level because the need will still be there after Covid.
"It was always there," said Hofstetter. "What we've found was that those patients were not getting enrolled in home health because we didn't have the availability of staffing. And also they were fulfilling the need, what I would call, a work-around by going to the clinic and getting seen. So, they were getting their needs met but it maybe wasn't as appropriate as home health enrollment."
There are requirements for getting enrolled in home health care and some COVID patients have fallen into that category. So, nurses have delivered oxygen to their homes and kept tabs of them there instead of the patients coming into the clinic. Hofstetter says, in general, patients do better at home.
"Whether it's COVID or its some other chronic illness or process, there's a lot of studies out there that recovery and care is improved in the home," he said.
Hofstetter says the Home Health Department provides a continuity of care. While some patients are eventually discharged from home health care others may need to transfer into other services like Assisted Living or Long Term Care. He says home health care workers also help with those transitions.