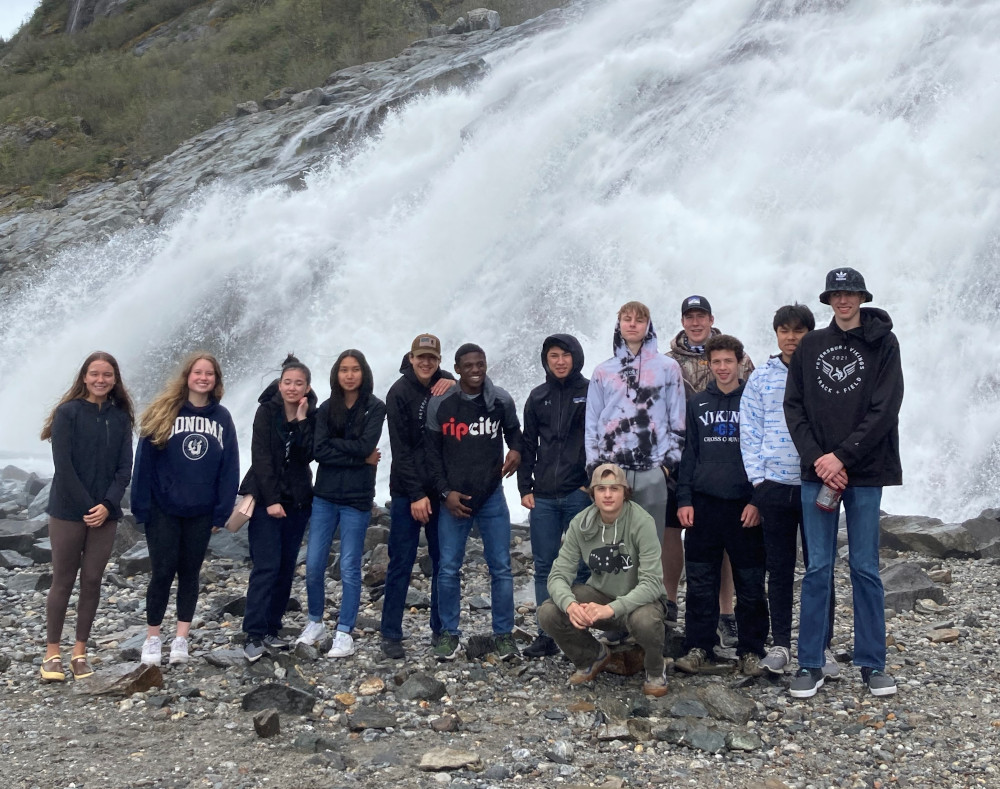 Petersburg High Schools track and field teams continued to set some of the top times and distances in the region last weekend. The teams competed against Haines, Juneau-Douglas, Sitka, and host Thunder Mountain at the Capital City Invite last Friday and Saturday in Juneau.
For the girls, Anya Pawuk was third in the triple jump and set a personal record or PR. She was also fifth in the discus and sixth in the shot put.
For the boys, seniors Aiden Luhr and Julian Cumps were second and fourth in the 100 meters and 200 meters. Elijah Whitacre was sixth in the 400. Luhr also took first in the high jump with Valon Weathers second.
Breilland Willis was eighth in the 3200. Chase Lister took fifth in the 300 hurdles. And Sean Spigelmyre took fourth in the shot put. Rik and Julian Cumps went third and fourth in the long jump.
Joe Viechnicki spoke with coach Tommy Thompson and freshmen Anya Pawuk and Rik Cumps about last week's performances.
Next week's meet is virtual before the regional competition back at Thunder Mountain in Juneau.