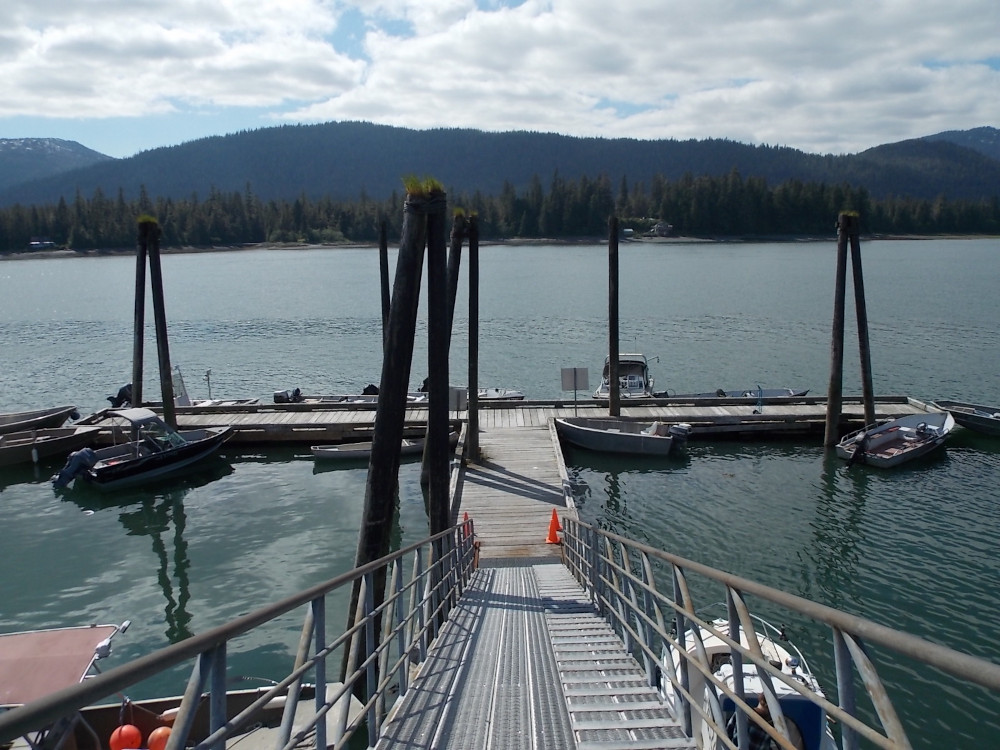 Petersburg's assembly next month may look into spending some money for preliminary design work for remote boat ramps and docks in the borough.
Two assembly members Bob Lynn and Dave Kensinger met with borough staff and a consultant about doing some planning for upgrades. The sites discussed include existing boat ramps at Blaquiere and Banana points on southern Mitkof Island along with Papke's Landing about 10 miles south of Petersburg. They also talked about docks on Kupreanof Island and a potential site at Point Agassiz on the mainland.
"What we're doing is we're trying to get shovel-ready projects there so that if we do get money in this next round of infrastructure funding we can fund some of these projects," Kensinger told the rest of the assembly on Monday. "But to get to that point we have to spend a little bit of money on our site to kind of give an idea of what we want."
The group considered the ramp at Blaquiere Point to be adequate, while planning for a dock at Agassiz needs more work. Kensinger noted the city of Kupreanof has already done some upgrades on that state-owned dock and the borough should contact the city about the potential for future work. He suggested spending about 15,000 dollars for a preliminary site plan for upgrading both Papke's and Banana Point.
"On Banana Point there has been plans made and there's been some work done," said assembly member Lynn. "So what it would be is to update the plans that were already made to repair that, actually I think you're going to have to replace that breakwater that's out there and then looking at some kind of a dock there for on and off."
The borough has also done an assessment of the docks on Kupreanof and at Papke's Landing.
Lynn suggested a dock at Banana Point could help support businesses using that site for passengers.
Borough manager Steve Giesbrecht agreed the breakwater needed to be replaced there and design work has been completed for a loading float at Banana Point. He also cautioned that engineering work needed to prepare for construction is much more expensive.
"Engineering on something like Papke's would be quarter of a million when all's said and done and that's before construction," Giesbrecht said. "Banana Point, less clearly but all depends on what you want to do out there."
It's not decided who would maintain the marine facilities in the long term. Both are owned by the state. The state offered to transfer docks at Papke's, Kupreanof and in Hobart Bay to the borough in 2016 but the two sides did not agree on terms.
This month's discussion was prompted after the assembly nominated the boat ramp and dock work for federal funding. They may vote on spending some money from the property development fund for preliminary design work at their next meeting.