Petersburg High School's track and field teams qualified seven athletes for the division two state championships in Anchorage.
Petersburg competed against Sitka and Haines for division two schools at the regional meet at Thunder Mountain High School May 21-22. Sitka won the regional title for both boys and girls. Petersburg's boys team took second, just edging out Haines, while the girls were third.
Individually, multiple team members set personal records or, P-Rs. Aiden Luhr took first in the 100 meters, 200 and high jump. Julian Cumps was third in the 100, 200 and first in the long jump. Rik Cumps was third in the long jump.
Valon Weathers took second in the 1600 and Breiland Willis was fourth in the 3200. Weathers, Elijah Whitacre and Tristan Enriquez went four, five and sixth in the 400 meters. Sean Spigelmyre took first in the shot put. Chase Lister was third in the 110 hurdles.
The Vikings relay teams took second in both the 4×100 and 4×200 relays.
For the girls, Anya Pawuk took third in the discus and the triple jump. She was also fourth in the shot put.
Stacey Eilenberger took third in the 100 hurdles. Kinley Lister was fourth in the 400. Alexus Sakamoto-Quezon was fifth in the 1600 and 3200.
Joe Viechnicki spoke with coach Tommy Thomspon, along with Spigelmyre, Julian Cumps and Luhr about their weekend.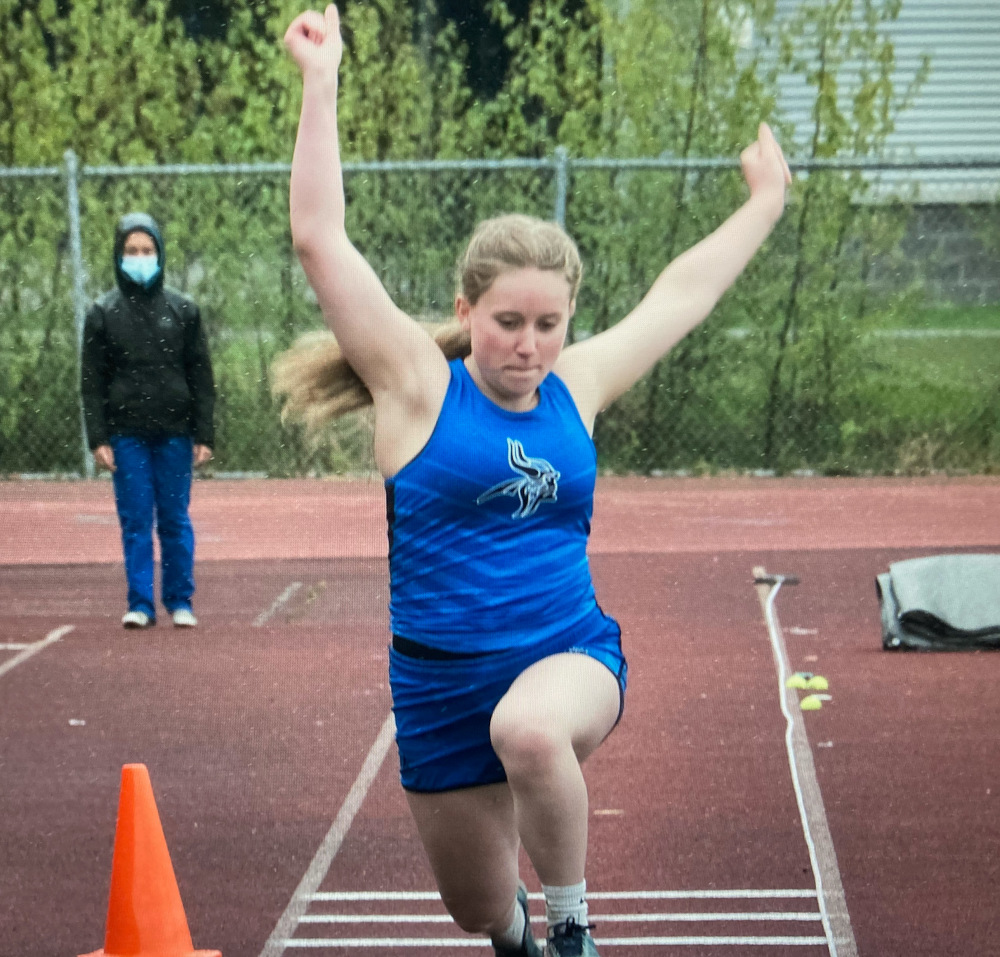 Those two seniors plan to continue their sports careers in college. Luhr plans to run at Everett Community College in Washington and Cumps at St. Olaf College in Minnesota.
Petersburg's teams won the sportsmanship award for the region meet. Six from Petersburg will make the trip to Dimond High to compete at the state championships this weekend. Those qualifying for state are Aiden Luhr, Julian and Rik Cumps, Sean Spigelmyre, Valon Weathers and Chase Lister and Anya Pawuk.