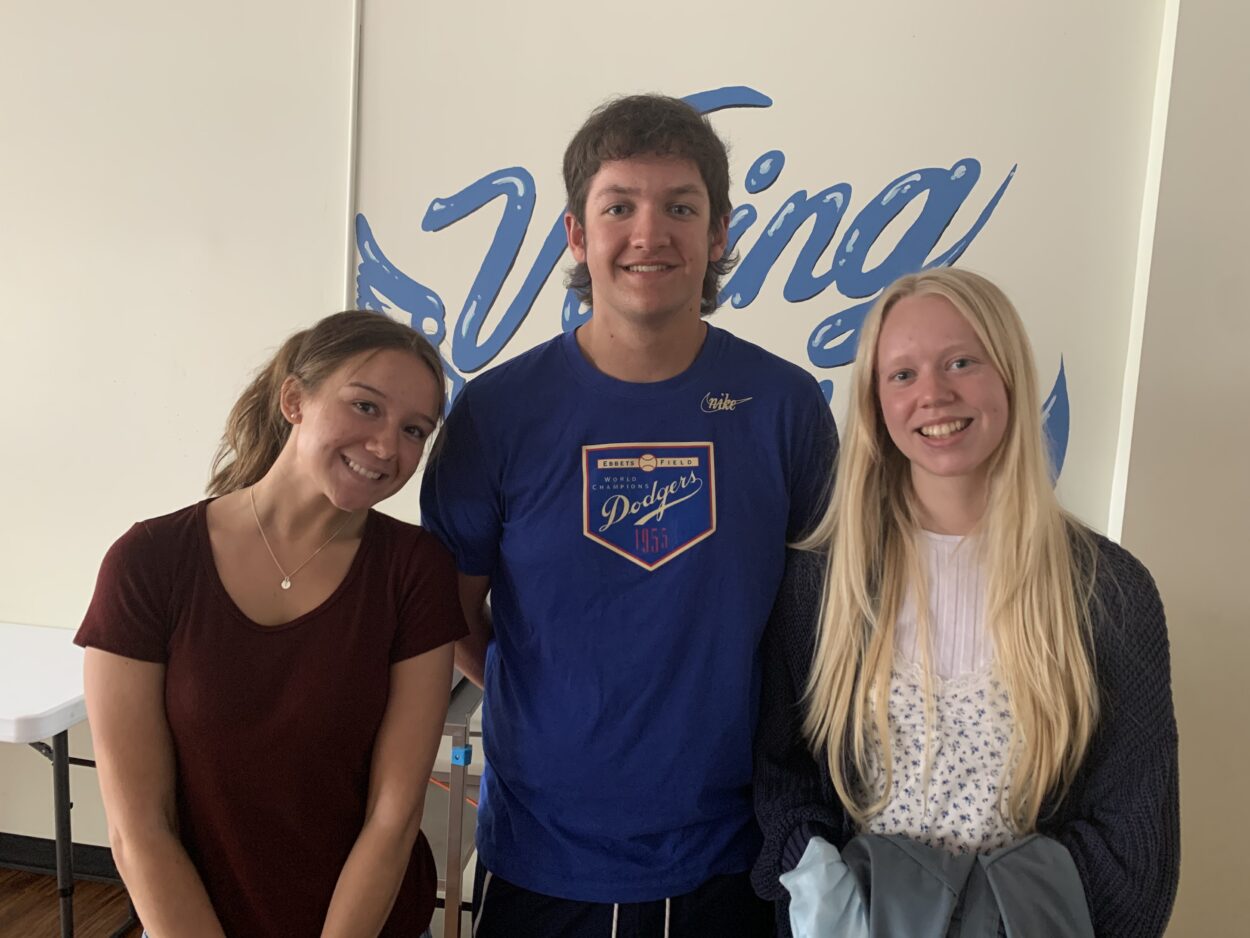 Petersburg High School seniors graduated May 24. But that ceremony just marks the start of their new journey into adulthood. KFSK's Angela Denning caught up with a few of the graduates who received scholarships to help them on their path.
Lydia Martin is the senior class valedictorian. She received many local scholarships as well as one from Columbia University in New York City where she will be attending college in the fall. She's never been to New York.
"I'm not really that familiar with the East Coast so it's definitely going to be a big change," said Martin.
Even though a lot will be new living in the city, Martin is excited. She is interested in studying science, perhaps geology and earth sciences but she's keeping her options open.
"I was involved in Leconte Survey team and I took a geology course in high school and I've always just been interested in it so I'm excited to take more classes," Martin said.
Martin and her class attended most of their senior year in-person, which is different than many other schools in Alaska where students spent most of the year on a computer.
In Petersburg, there were limits on some activities and travel but looking back, Martin says she's grateful for what they could do.
"I mean, there's definitely a lot of stuff that we missed but there's nothing we can really change about it so I think it's good to have a positive outlook," she said. "There's no use grieving it, I guess, when it just is what it is."
Martin isn't the only one who is choosing to see the glass half full. Graduate Max Marohl says he appreciates the teachers and the community who helped the Petersburg students stay in-person.
"Without them helping us out we wouldn't be able to be in-person because I know a lot of schools aren't," said Marohl.
Marohl says the end of his junior year was pretty hard because they were attending school remotely and he missed his friends. As a senior, he tried to make the most of the year and participated in whatever was available.
"This year I kind of made sure to be involved in a lot more and I feel like I was able to enjoy my year because of that," said Marohl.
Marohl earned several local scholarships for college next year. He's also received an academic scholarship to attend Montana State University where he plans to study business marketing. He says he took several career quizzes this year before figuring out a possible field of study.
"Finally I came across business marketing, I felt like I have a lot of those skills." he said. "It would be nice to come back to Petersburg and work for a company, marketing, maybe being a marketing manager."
Graduate Shayla Madole will also be leaving town for post-secondary schooling. She earned a scholarship from the Petersburg Indian Association to pursue dentistry.
Madole is Yup'ik and grew up in Bethel in western Alaska. She moved to Petersburg five years ago. She plans to go to Tech Valley Institute of Technology in Mesa, Arizona.
"It's a ten month program and I'm going to work my way up to be a hygienist," Madole said. "But I might just stick with the assistant for now and work my way up later."
Madole says her final year of high school was difficult because of the pandemic but she's also happy that her class got more opportunities than the seniors last spring, including an in-person graduation ceremony.
Maybe their senior year wasn't all that these graduates had hoped it would be but as Lydia Martin says, at least they had a lot of support.
"All the teachers were really great at helping us get through," she said. "It was still fun, we just made the most of the circumstances and it's been a good year."
Petersburg High School had 27 graduating seniors this year and one student who graduated from a homeschool program.
Here is a long list of local scholarships giving to the seniors.