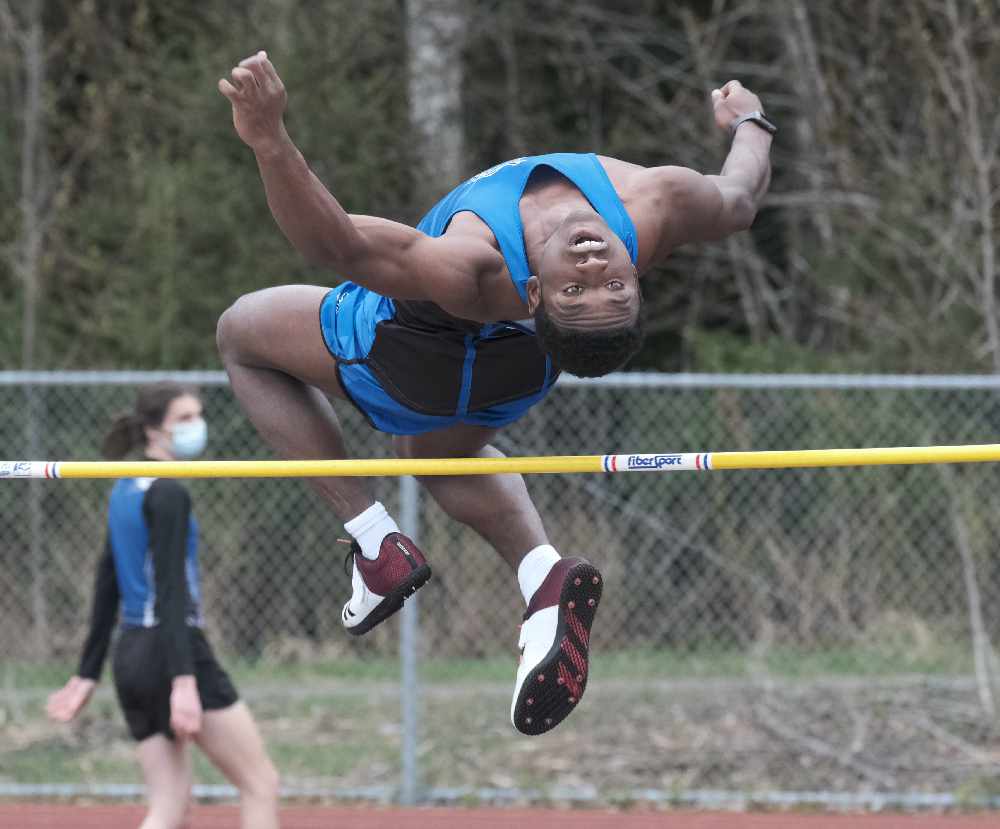 Petersburg High School's Aiden Luhr fulfilled his goal last weekend with state titles in two events and nearly a third at the division two track and field championships at Dimond High School in Anchorage.
Luhr graduated with the class of 2021 last week and has been seeking an elusive first place finish at the state meet for the past four years. He won the high jump at the state championships with a jump of five feet eight inches and later took first in the 100 meter dash. He was runner up in the 200 as well.
Another graduating senior Julian Cumps took seventh in the 100.
Petersburg took six athletes to the competition. The boys team took seventh in team scores and was the top team from Southeast.
Joe Viechnicki spoke with coach Alice Cumps about highlights from the state meet.
Petersburg's other track coach Tommy Thompson also lauded the how well the two seniors Luhr and Cumps represented the school at state and regional meets through their performances and their actions.