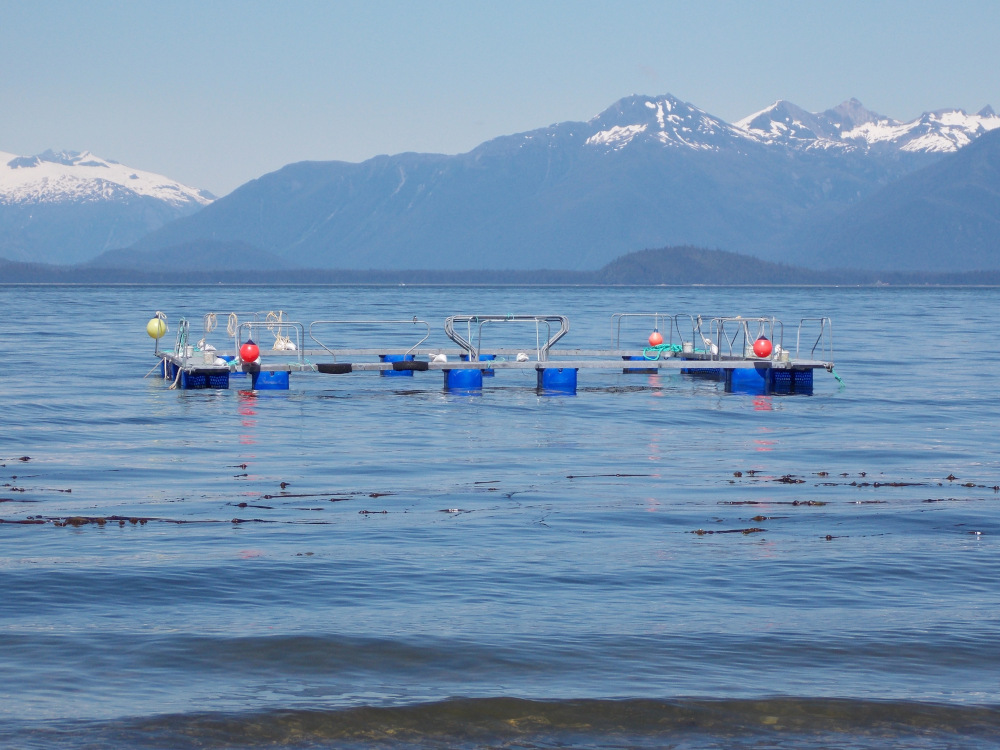 A regional non-profit hatchery organization did not release king salmon from a remote site at City Creek near Petersburg this spring.
But it's not the end of that program. It will be skipping a year because of a drought that impacted Petersburg and the region in 2018 and 2019.
Loren Thompson is hatchery manager for the Southern Southeast Regional Aquaculture Association, or SSRAA, which operates the state-owned Crystal Lake Hatchery on Mitkof Island. He said king salmon returned to the hatchery in good numbers the warm, dry summer of 2019 but many of the eggs did not survive.
"I would say it was a couple months later when we went to actually see these eggs," Thompson said this week. "We sort them, which is remove the dead eggs from the live ones and that's when they get a real good look and a real good count at that point. And our survival was just unusually low. It's too late at that point to do anything about it. You kind of get one shot at it and then you're done and you get what you get."
The hatchery collected 1.7 million eggs and normally sees a survival rate of about 80-90 percent. Instead, the live eggs totaled around 940,000 that year, or around 55 percent. With fewer eggs to release, the City Creek site misses out this year. Thompson said SSRAA has a priority for Crystal Lake's releases at Blind Slough near the hatchery and Anita Bay near Wrangell.
"The one here at Blind Slough has to happen for obvious reasons, that's our broodstock," Thompson said. "So we have to perpetuate that and keep that a priority. Anita Bay which is a much larger program has been in place for quite a few years, that is our second and the newer program, City Creek, which we've been doing since 2014, that's the one that we had to skip."
Thompson hopes this is the last missed year for king releases at that site. SSRAA also skipped a year at City Creek in 2015 after a fire at the hatchery destroyed some of the young fish. It typically releases between 100,000-200,000 young chinook from a floating net pen. The young salmon are held in the net pen before they're released in May. That imprints the location so they'll return there as adults.
And while there aren't young fish released there this year, fishing is open on the adult kings returning from prior years. A small area of Frederick Sound from the mouth of the Wrangell Narrows past City Creek opened to king fishing June 15. Anglers are also reporting some catches of the main return of Crystal Lake kings in the Wrangell Narrows closer to Blind Slough.