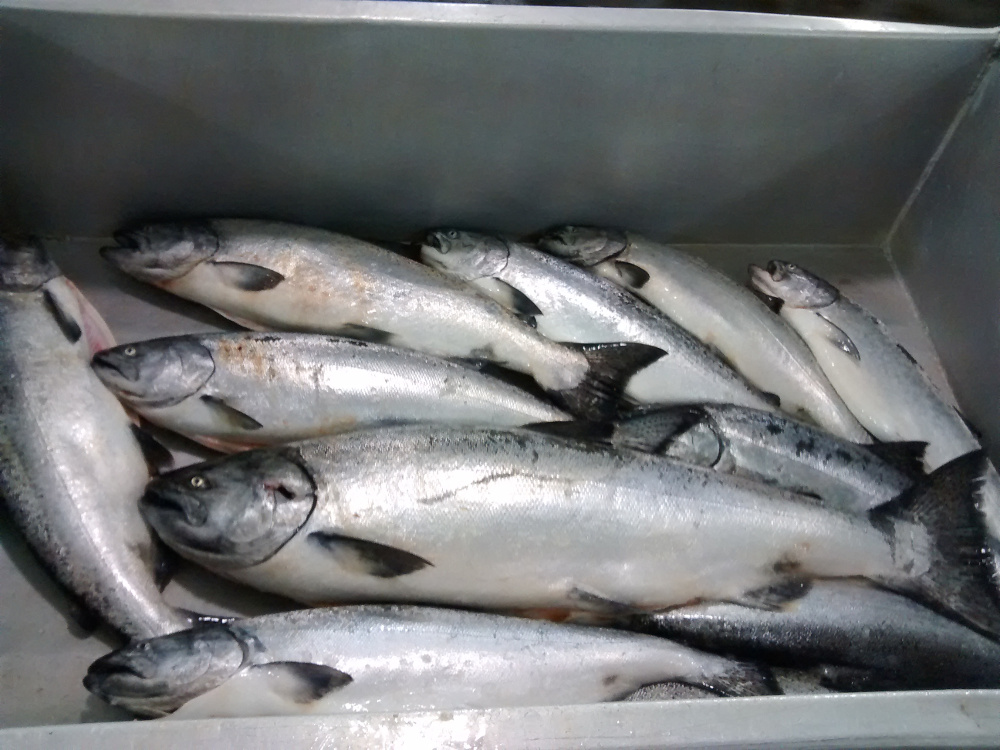 The spring season for commercial trolling for king salmon in Southeast Alaska winds up at the end of the month and in some regards it's looking a lot like last year's.
Trolling started May 1st in limited parts of the region and runs through June 30th.
Grant Hagerman is the Alaska Department of Fish and Game's troll management biologist for Southeast. He says the harvest and effort are both pretty similar to last year.
"We are maybe 3000 fish above where we were at this point last year," Hagerman said. "The total catch estimate now is just over 12,000 chinook and permits are very similar through the current week. I think the estimate now is we have maybe about a dozen more permits fishing this year than last year."
The spring season aims to target kings returning to Alaska hatcheries. This year those hatchery fish make up around one out of every four chinook landed in the spring fishery. And that percentage is up a little from last year.
Also up this year is the price, a big rebound from the pandemic year. Hagerman said near the end of the season the price for these spring fish is averaging $10.40 a pound. That's more than three dollars above last year and $1.50 above the long term average.
"At $10.40 a pound that's typically a winter troll price and a very good winter troll price so yeah definitely appreciate opportunities that they've invested in and at a good price," Hagerman said.
Fishermen pay an enhancement tax that helps pay for some of the cost of operating hatcheries around the state.
Like the past few seasons, fishery managers this year have limited time and area in some parts of the region. That's to limit the harvest of wild stocks returning to some of the major river systems. King numbers on the Stikine River near Wrangell and other systems have been falling short of goals for spawning salmon. That has meant limited fishing opportunity on the inside waters of Southeast.
"It's just unfortunate that we're still not able to provide as I mentioned some of the opportunities in inside waters," Hagerman said. "It does make it difficult for some of those other ports that don't have any fisheries that are close to them. There are some terminal harvest areas that those trollers can fish but a lot of them are having to transit out to some of these outer coastal areas to fish."
The spring fishery runs through the end of this month. The first summer opening for kings is July 1st and the department expects to announce what that season will look like by the end of this week.