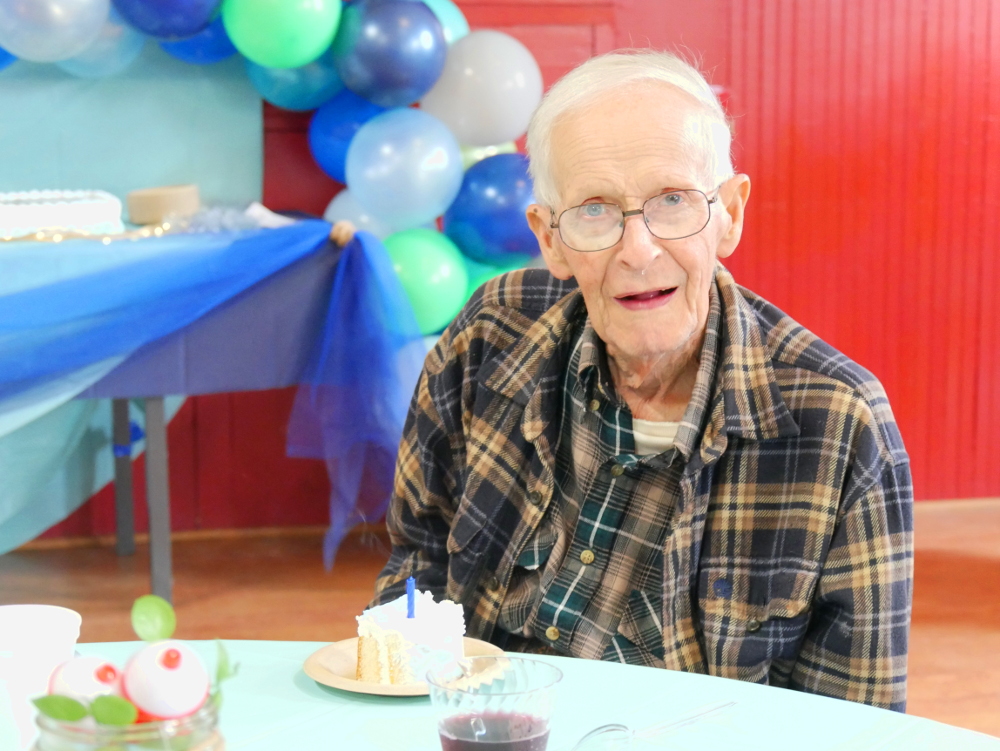 Dozens gathered in the Sons of Norway Hall on Wednesday to wish a happy 100th birthday to local resident Art Hammer. He worked as store manager for 38 years with Hammer and Wikan, the company that's also celebrating a century in business in 2021.
Katie Anastas stopped by the celebration and heard from a few of his friends and family.
Shannon and Earl Midkiff remember going into the Hammer and Wikan grocery story when they first moved to Petersburg in 1971. When asked whether they wanted to pay with cash or credit, they were surprised.
"That was unheard of where we come from," Shannon said. "If you didn't have money, you didn't go to the grocery store."
Credit allowed many residents to put food on the table through winter.
"He has a generous heart, really he does," Earl said. "And many people in this town can verify that."
Duane Bell, the head butcher at the Hammer and Wikan grocery store and a close friend of Art's, agreed.
"He would give the shirt off his back to you if you asked him," Bell said. "Out front he's kind of tough, but he's got that real soft heart."
Earl said, when he saw Art a few months ago, he wasn't sure how to celebrate his birthday.
"I said, 'Art, what do you mean? The whole town is celebrating,'" Earl told him. "'You were born 100 years ago, just when this company came together. So this whole year, take it as your celebration.'"