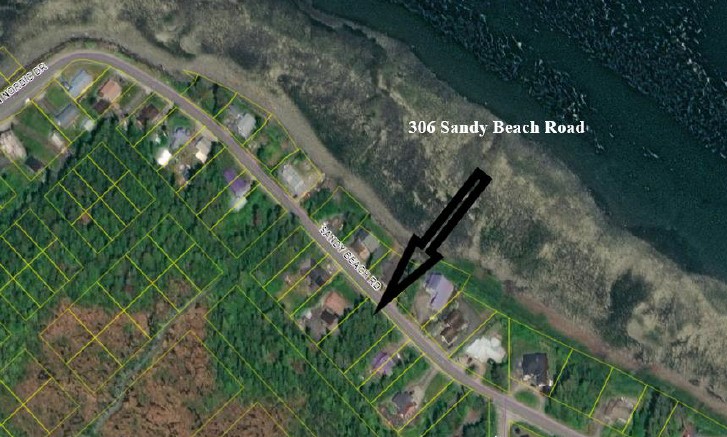 The Petersburg borough will sell three parcels of land next month. The borough assembly Tuesday agreed to sell the land by sealed bid, instead of by live auction.
The borough had been planning on a live, outcry auction for all three parcels in August. Of the three parcels, the one at 306 Sandy Beach Road is zoned for residential use, is under half an acre and has electricity, water and sewer available nearby.
Neighboring property owner John Fortna asked the assembly to consider a sealed bid instead.
"We just don't want to play games or for someone to drive the price up," Fortna said. "We just want a fair opportunity to be able to bid on the property and try win it."
The minimum bid on that parcel is $60,220.
Borough manager Steve Giesbrecht said the municipality switched to sealed bids during pandemic.
"Outcry auctions tend to have higher prices so, the borough sells the property for higher price usually in an outcry auction as compared to a sealed bid," Giesbrecht explained. "The other advantage, it depends on how the people bidding view it, but in an outcry auction you have the option to see where you are and if you want it bad enough to raise your bid, so it's not a done deal."
Giesbrecht said borough land sales are relatively infrequent and would continue to be, even after the borough receives its full entitlement of state land.
The borough has agreed to sell land directly to purchasers in some cases. It sold a parcel last September by sealed bid. It's also held open outcry auctions in the recent past, including one that brought in over half a million dollars and had a bidding war for one Sandy Beach waterfront property. This uphill parcel at 306 Sandy Beach was among the land that didn't see any live bids during that process in 2017.
Vice mayor Jeigh Stanton Gregor noted that the assembly has taken different approaches.
"Since I've been on the assembly, I've been a part of a couple of both," Stanton Gregor said. "One I think of a sealed bid process, we actually did as a borough trying to buy lots out at Papke's and the flip side is the waterfront Sandy Beach that we did by outcry auction and drove the price up. Even in the sealed bid process, those properties weren't as desirable as the Sandy Beach one. Some of that reflects as well and I think the upland lot there on Sandy Beach it's, I'm very comfortable with the amendment in this context to do it by sealed bid."
The assembly passed two resolutions approving the sale of the three parcels by sealed bid. The other two were seized by the borough in tax foreclosures. They're on the Kupreanof Island shoreline north of Blind Slough and near some hunting and fishing lodges. They don't have zoning and are not near public utilities. One is under an acre and has a minimum bid of $15,640. The other is well under half an acre and has a minimum bid of $6,740 dollars.