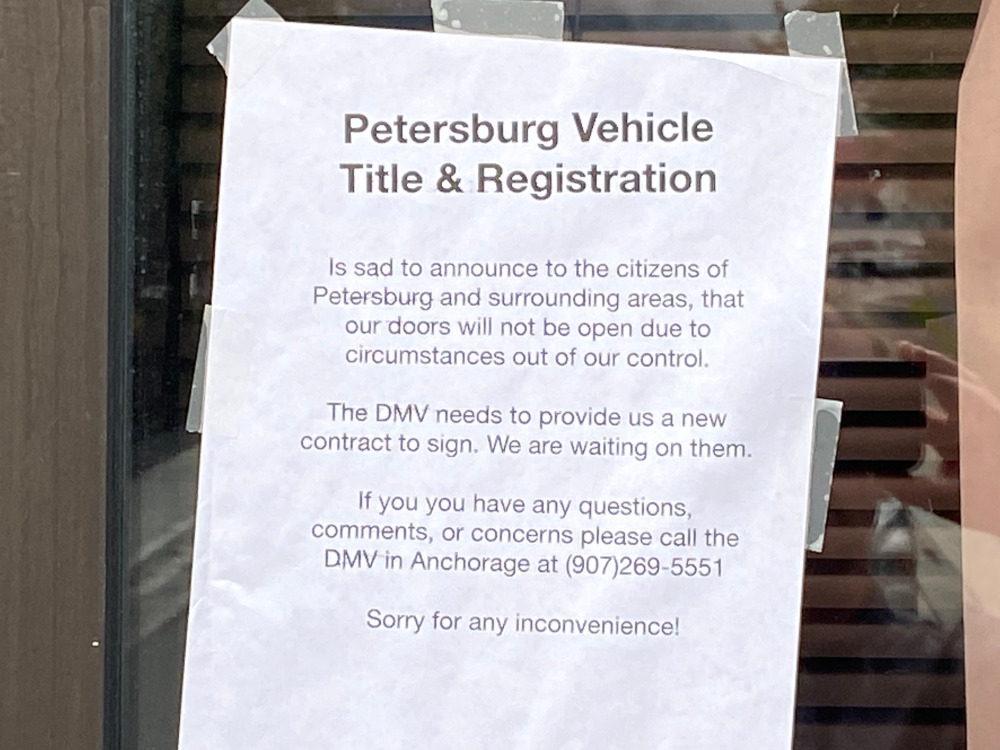 The only in-person option in Petersburg for vehicle titles, registration and other services is closed but it could be reopening later this month.
Petersburg Vehicle Title and Registration is the office at the Petersburg Indian Association building that offers Division of Motor Vehicle services. When it was open, it was available only two days a week, Monday and Tuesday, by appointment only. The business, owned by Cliff and Tamara Petersen operates under contract with the state of Alaska to provide those services.
The office has a sign on the door stating they will be closed while they await a new contract from the DMV. It directs questions, comments and concerns to a call center in Anchorage.
The Department of Administration oversees the Division of Motor Vehicle Services.
Jenna Wright, the division's deputy director said Wednesday the state the day before agreed to a counter-offer on a new multi-year contract for Petersburg Vehicle Title and Registration to continue operating. Wright said the state DMV did not ask the local office to close and believed it could be reopened by the end of this month at the latest. The Petersens did not answer their phone Wednesday or respond to social media messages.
In the meantime, some services are available on the division's website.
The local office was also closed temporarily in 2017 when that business changed hands.