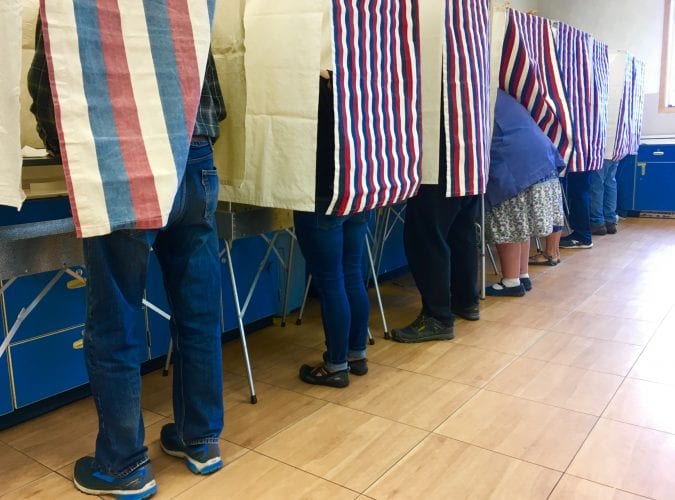 Petersburg residents have until 4:30 p.m. Aug. 24 to file to run for local office in the October municipal election.
Voters will be electing candidates for two spots on the assembly. Three year terms are ending for assembly members Bob Lynn and Taylor Norheim. As of Monday afternoon, four people had announced their candidacy: incumbent Bob Lynn as well as Lars Christensen, Thomas Fine-Walsh, and Jim Vick.
The school board has two seats opening up. The terms of Cheryl File and Jay Lister are both ending this fall. Only Lister has filed to run so far.
There are two open seats on the hospital board and two people have signed up to run for that:
Kathi Riemer and James Roberts.
The Planning Commission has four open seats. Two people have filed to run so far:
Sally Dwyer and Jim Floyd.
The harbor board has three openings and three people have put their names in the hat:
Daniel Cardenas, Don Spigelmyre, and Bob Martin.
Two seats on the library board are open and Gina Esposito and Elisa Teodori have both filed their candidacy.
There are four seats on the parks and recreation board and only Sarah Fine-Walsh has filed to run.
And two seats on the public safety board will also be up for voters to decide.
In all, there are 21 volunteer positions to be filled.
Again, the deadline to file for candidacy is Aug. 24 at 4:30 p.m.
People interested in running for local office can file their paperwork with the Petersburg borough clerk's office.
Requirements vary depending on the group. People wanting to be on the assembly, school board and hospital board need to gather signatures of 20 registered voters along with a declaration of candidacy form. That paperwork is available at the borough clerk's office or online on the borough's website.