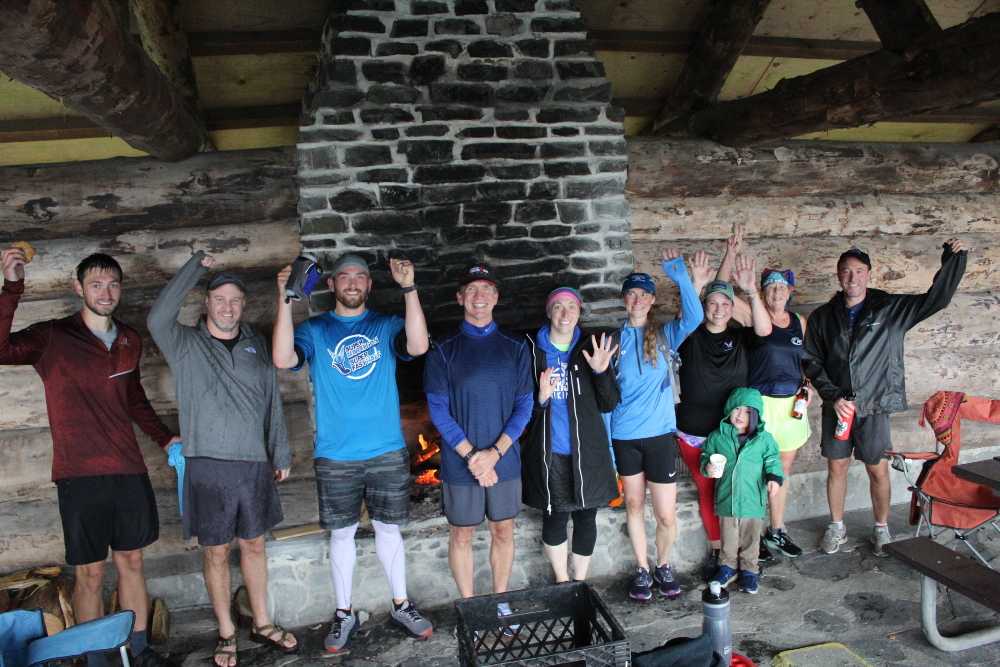 Thirty runners and walkers turned out for the eighth annual Rainforest Run in Petersburg Monday. Participants had the option to run a half marathon, run or walk ten kilometers. The event raised more than $300 for Petersburg High School's cross country team. Katie Anastas reports.
Beth Loesch, a former cross country runner herself, helped organize the event.
"There's always a need," she said. "There's always somebody who needs help with paying for travel or getting to a meet. So it's nice to help out in a little way we can."
The 13-mile course is an out and back on the Frederick Point Road, starting at Sandy Beach Park. The cross country team ran the course as a practice while the coaches manned the water station. Winners received their choice of desserts made by volunteers.
"Who wouldn't want chocolate cake after running a half marathon?" Loesch asked.
First place winners for the half marathon were Joe Viechnicki for men and Debby Eddy for women. Tim Chittenten was the fastest 10k walker. Cody Jones won the 10k run for men. Julie Walker was the women's winner for the 10k, and took home a plate of cookies made by Joe Viechnicki.
"They are amazing, and I'm sharing them with my coworkers today, so kudos to Joe," she said.
Walker is the community wellness coordinator for the Petersburg Medical Center, which sponsored the event. She says running's lack of equipment or need for teammates makes it a great pandemic activity.
"This last year, during COVID, one of the things we were trying to do was to get more people out of their homes when we were all being told we had to hunker down," she said.
Loesch said running is more than just an excuse to get outside.
"Running is my peace of mind," she said. "It's accessible to anybody. Anybody can do it, it doesn't matter how fast or slow you are. For me personally, getting out the door and going whether or not I have headphones on or music or anything. You can just be in your head for a while and not think about anything else. That's why I love running."
Rainforest Run 1st-3rd place winners and times:
10K Walkers
1. Tim Chittenten 1:45:54
2. Joe Hofstetter 2:05:42
3. Phil Hofstetter 2:05:43
10K Runners
1. Cody Jones 48:07 (1st 10K man)
2. Dustin Crump 57:36 (tie)
2. Brian Smith 57:36 (tie)
3. Julie Walker 58:25 (1st 10K woman)
Half Marathon Runners
1. Joe Viechnicki 1:44:01 (1st Half Marathon man)
2. Casey Knight 1:44:25
3. Debby Eddy 1:52:26 (1st Half Marathon woman)