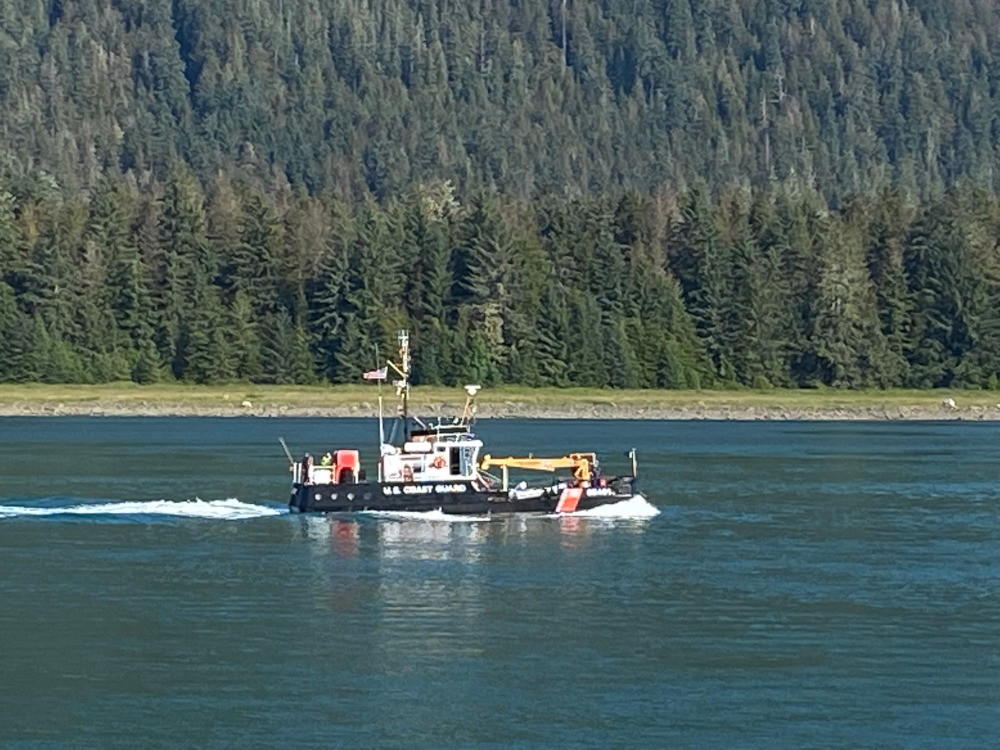 The Petersburg borough's lobbyist in Washington D.C. said Monday the community faces the loss of its other Coast Guard vessel under a ship replacement program.
Three years ago local officials sounded the alarm about plans to replace the Petersburg-based 110-foot cutter Anacapa with larger and faster ships stationed in other coastal communities. Ultimately, Senator Dan Sullivan convinced the military branch to replace the island-class cutter with an 87-foot coastal patrol boat and slightly smaller crew.
Sebastian O'Kelly, the borough's lobbyist in Washington D.C. told the borough assembly Monday that patrol boat will be transferred to Petersburg from another part of the country next year.
"So that's going to be summer of 2022," O'Kelly said. "We will continue to watch to make sure that that goes forward. It's been a long standing effort now about five years. I think your advocacy not just the work that we do in D.C. but your advocacy as an assembly has made a difference there."
O'Kelly also told the assembly about plans to replace the Coast Guard's fleet of buoy tenders, under the Waterways Commerce Cutter Program. That will impact the other vessel stationed in Petersburg, the 65-foot cutter Elderberry. It's one of four inland buoy tenders in the country.
"As part of its modernization plan the Coast Guard is proposing to replace those four vessels with three new vessels," O'Kelly said. "So you can do the math. That means one community is likely going to be out of a vessel. So, we will need to, just like we did with the Anacapa, we will need to do a sustained advocacy push on this, both for us back in D.C. but I think we will need a D.C. visit at some point."
Buoy tenders are used to keep up navigation aids on inland waterways, rivers and some shallow-draft coastal areas. The other three that are similar to the Elderberry are in North Carolina, Oregon and Michigan.