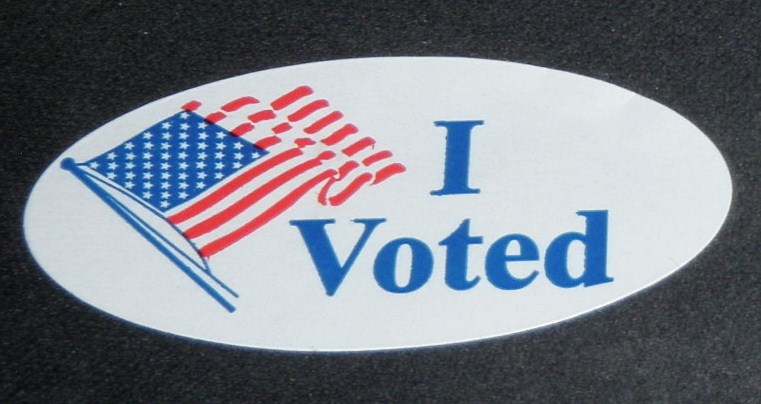 Voters mostly backed incumbents for a borough election in Petersburg Tuesday that saw strong early absentee voting and plenty of choices for some elected seats.
There were two seats on the ballot for borough assembly. Incumbent Bob Lynn won reelection and he'll be joined by attorney Thomas Fine-Walsh, who is a newcomer to the assembly. In unofficial results, Lynn had 703 votes and Fine-Walsh 589.
Former assembly member Brandi Thynes came in third in that race with 377 votes. Former Kupreanof mayor Dana Thynes was fourth with 327, followed by former city councilors Paul Anderson with 144 and Marc Martinsen with 95, Lars Christensen with 79 and Jim Vick with 29 votes.
There were also two seats open on the school board. In that race, dentist and incumbent Jay Lister keeps his seat with 772 votes. Write in candidate and U.S. Forest Service employee Carey Case also wins a seat with 593. Coming in third was Jeff Hupp with 394 and Bill Schroepfer Jr. with 282 votes.
For hospital board, retired educator and incumbent Kathi Riemer keeps her seat with 553 votes. She tied elementary principal Heather Conn for votes so both will win a seat on the hospital board. Donna Marsh came in third in that race with 418, Al Gross had 382 and incumbent James Roberts has 275 votes.
Voters approved one ballot measure and the other appears to be failing by one vote. Voters were strongly in support of bonding for 7.8 million dollars that will pay for an overhaul of the hydroelectric plant at Blind Slough along with a backup diesel generator. There were 913 yes votes to 192 no votes.
Ballot question two also passed. It asked whether voters wanted to drop the remote subdivision at Frederick Point East from the higher tax area in service area one. Voters supported that with 539 yes votes to 500 no votes. Two of the four people registered with the state of Alaska as living at Frederick Point East voted on the question and both voted yes. The borough clerk had initially reported that two of the four did not meet the bar for a majority but based on language in the borough charter it does.
The totals include ballots from 478 people who voted absentee before the election. KFSK does not yet know overall voter turnout but is estimating it was likely around 1,171 voters or just under 40 percent. That would beat last year's voting numbers but would be pretty close to the turnout from 2019 and 2018.
There are ballots out to 22 people who still may be returning absentee votes. And there are five voters questioned which could be tallied later this week. The borough assembly meets Friday at 9 a.m. to finalize the results.
(Editor's note: this story has been corrected to show ballot question two is passing, based on charter language on definition of a majority vote for the service area change. KFSK initially reported the measure failed because only two of the four permanent residents voted on the issue. That does meet the bar for passage according to the borough's attorney.)