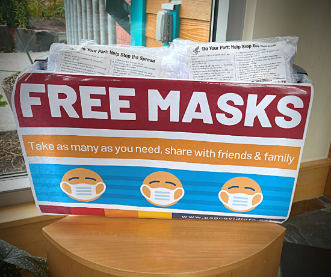 Petersburg has set a new high for active COVID-19 cases, with four more reported Saturday and nine on Monday. That brings the count to 69 active cases, topping what was, until now, the community's largest outbreak of the pandemic from late winter of 2021.
59 of those active cases were identified in the past seven days and the community's testing positive rate is just over 18 percent.
The Petersburg Medical Center continues to emphasize that community spread is happening rapidly and asks everyone to follow mitigation measures. There were another 91 pending tests Monday evening.
Walk up asymptomatic testing is happening at the medical center Tuesday November 9 from 9 a.m. to noon next to public health. With symptoms call the COVID information line at 907-772-5788 to schedule a test.
PMC has also started giving vaccine doses to ages 5 through 11. It's the same number to schedule a COVID shot, or call Public Health at 907-772-4611.
Petersburg School District keeps adding to its numbers with 29 active cases and 30 students and staffers in quarantine. As of Monday afternoon there were 14 active cases at the elementary school, six at the middle school and nine at the high school. The district says many of the exposures are happening outside of school. Optional antigen tests are available at all three schools and all three are continuing with in-person schooling.