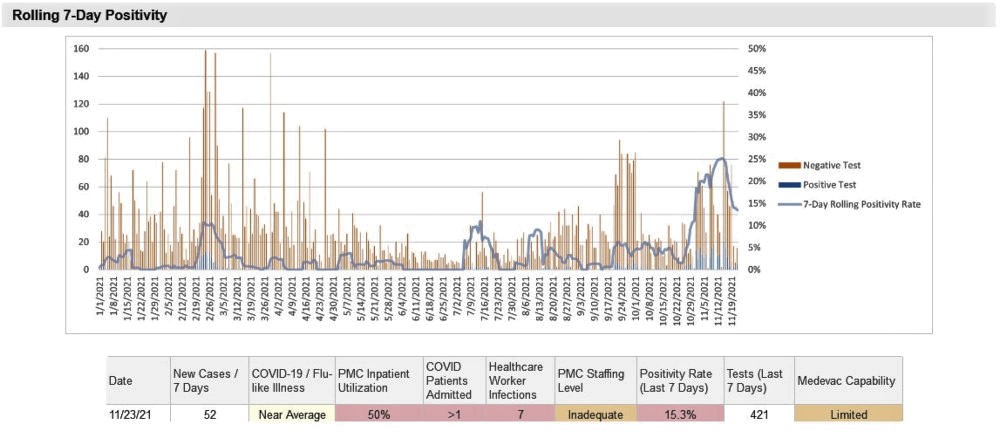 Petersburg Medical Center reported ten additional COVID-19 cases yesterday Tuesday, November 23. With others recovering from the illness the community's active case count dropped to 68, according to a PMC press release. The dashboard showed that dropping to 63 by Tuesday evening.
The medical center says emergency room evaluations for COVID and hospital admissions have increased considerably in the past ten days. PMC is seeing more COVID positive patients showing up in later stages of their illness with more severe symptoms.
Another 79 test results are still pending and the positivity rate remains around 15 percent.
The count Tuesday for staff and students at the schools was at 21, with six cases in the elementary, ten at the middle school and five at the high school. Another 22 are in quarantine.