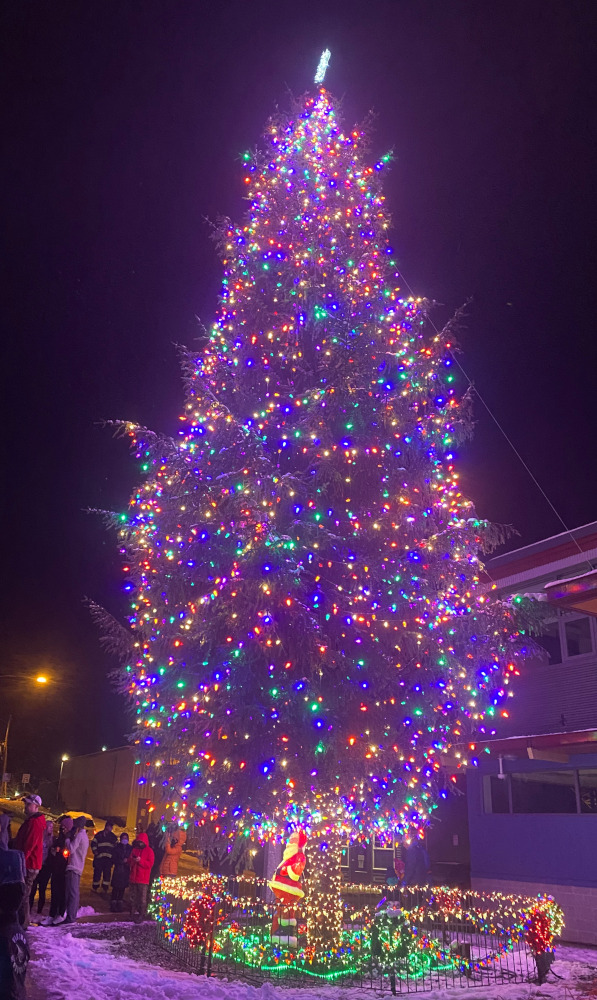 Petersburg's Chamber of Commerce kicked the Christmas season into higher gear Friday, November 26, 2021 with a tree lighting and parade on main street. This year a local teen who recently returned home from nearly a year of cancer treatment pulled the switch to illuminate Petersburg's Christmas tree.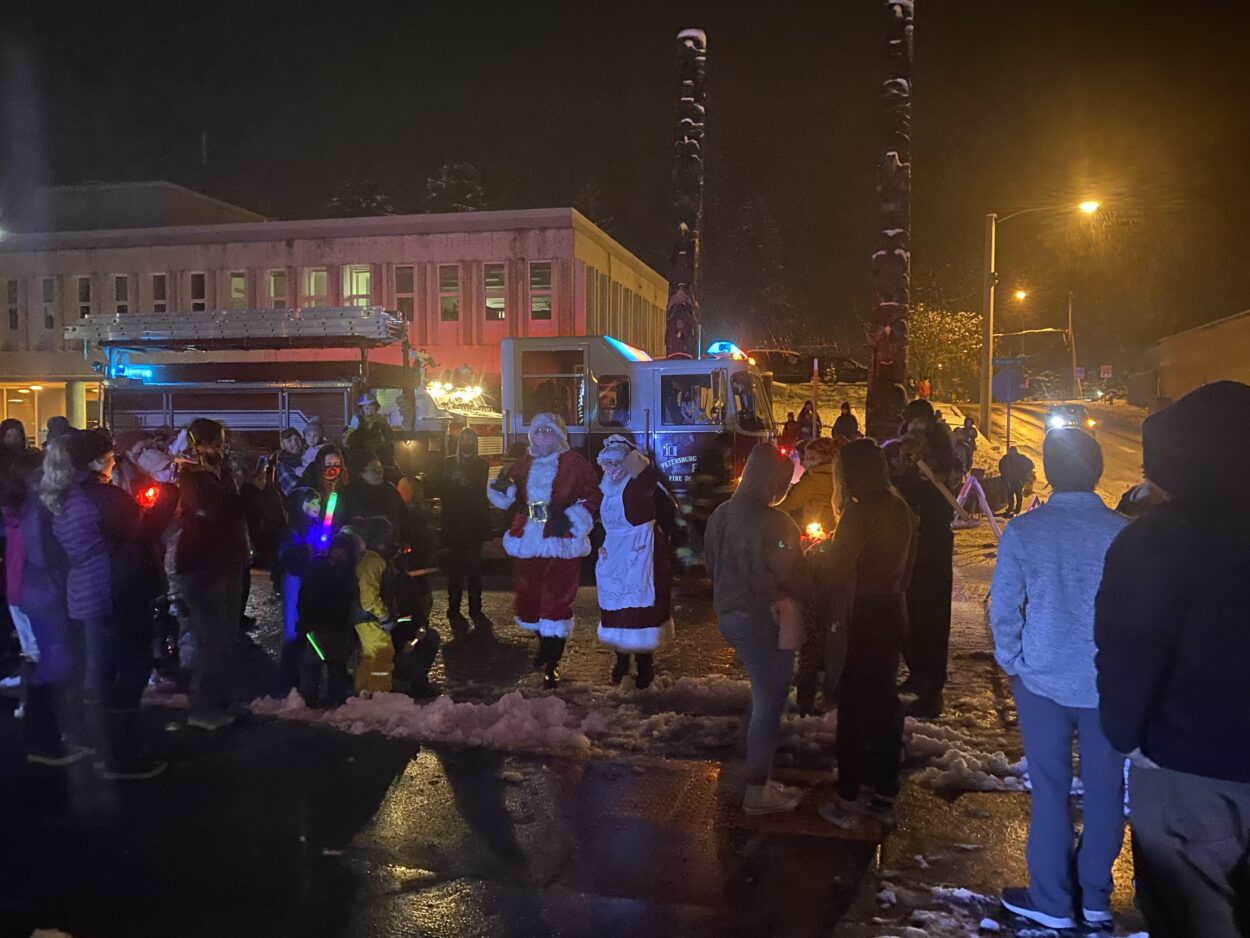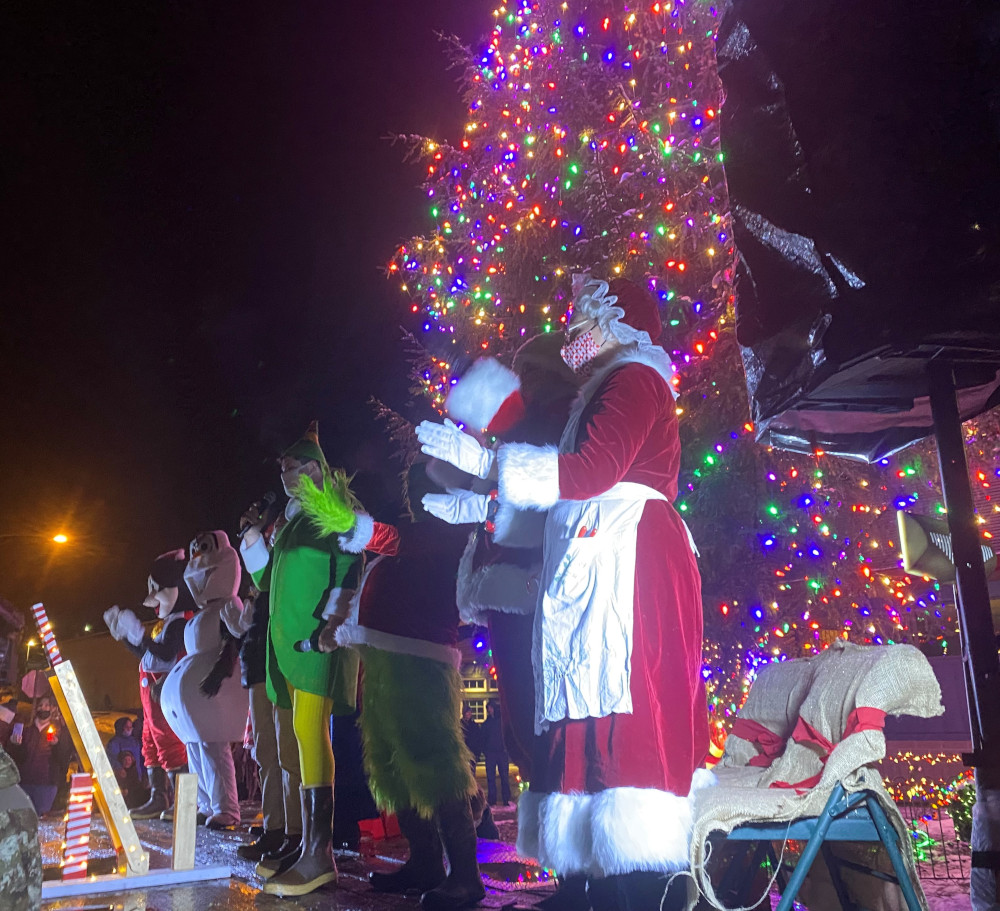 Here's an audio postcard from the event.
Those were the sounds and voices of event emcees Nathan and Mindy Lopez, along with Santa Claus, tree lighter Joseph Tagaban and the Petersburg High School band.