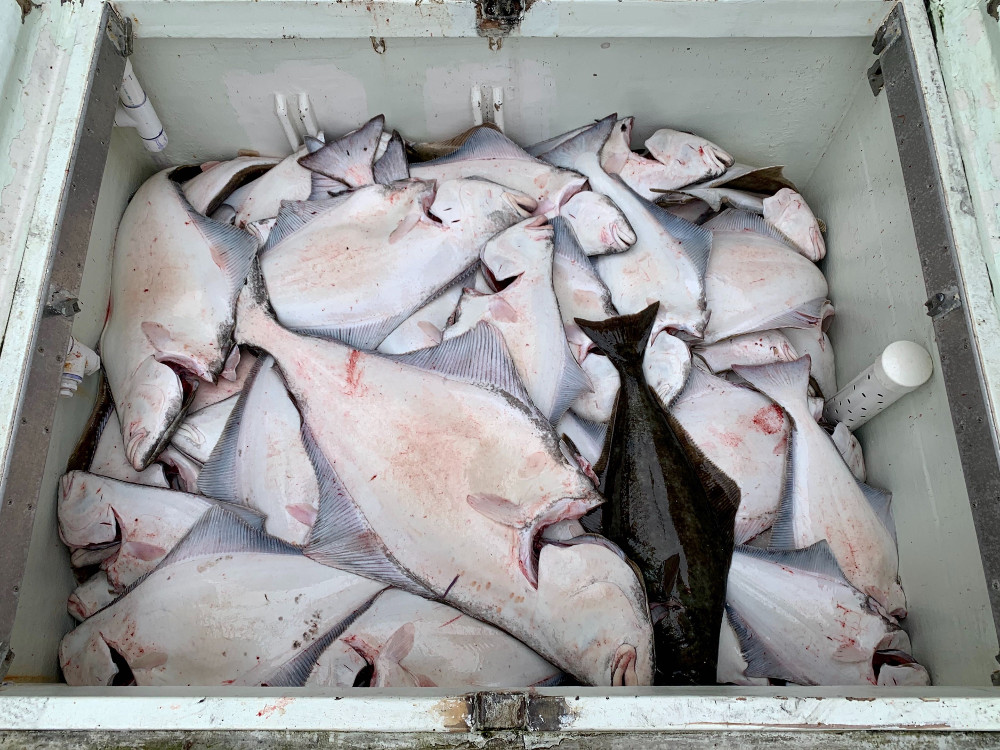 The commission that oversees fisheries for halibut from Alaska to California last week heard a little more positive outlook on the future of those fish.
The International Pacific Halibut Commission sets catch limits for fisheries in the U.S. and Canada and held an online meeting November 30th and December 1st to hear the latest information about fish stocks and catches.
In recent years, the commission has heard of low stock levels and the likelihood of further declines. At its interim meeting this year commission scientist Ian Stewart noted some positive signs in an annual survey as well as fisheries from 2021. Stewart told commissioners that young halibut born in 2012 are showing up in catches.
"These younger fish are the 2012 year class which are emerging as stronger than the six years previous to that and these fish are going to be increasingly important to the spawning biomass projections as they are going to be maturing over the next few years," Stewart told the commission.
Stewart said scientists would know more in the next few years about the fish born in 2012. Still that's a little more optimistic view of the health of halibut stocks than in the last five years. Scientists estimate the current amount of fishing could keep stocks close to current levels, instead of the declines they've been projecting.
Stewart reported that they're seeing a larger percentage of the overall stock shifting back into the Gulf of Alaska and Aleutian peninsula and less of it along the coast from Southeast Alaska and further south. That's a return to the stock distribution seen 10-15 years ago.
Commissioners also heard about the projected halibut catches from this year, estimated at around 37.7 million pounds coast-wide. Most areas of the coast did not meet catch limits set by the commission in January, with the exception of Southeast Alaska, which went over its limit. Both guided and unguided recreational fisheries exceeded harvest limits in Southeast. The sport catch dropped during the 2020 pandemic year but rebounded in 2021. Stewart said British Columbia, Southeast Alaska and the central Gulf all saw a big increase in the recreational catch.
"And that was a combination of less restrictive domestic regulations and a combination of I think more travel and more participation in these fisheries than was anticipated early in the season when those regulations were put into place," he said. "So we now see in aggregate recreational mortality essentially as high as it's been in about a decade."
Scientists estimate the coast-wide sport catch increased 43 percent from 2020.
The amount of fish discarded in commercial fisheries also went over limits this year in Southeast and the central Gulf. The commercial fishery along most of the coast was open until December 7 this year.
The commission meets to decide on next year's catch limits, season length and other decisions in late January in Bellevue, Washington.