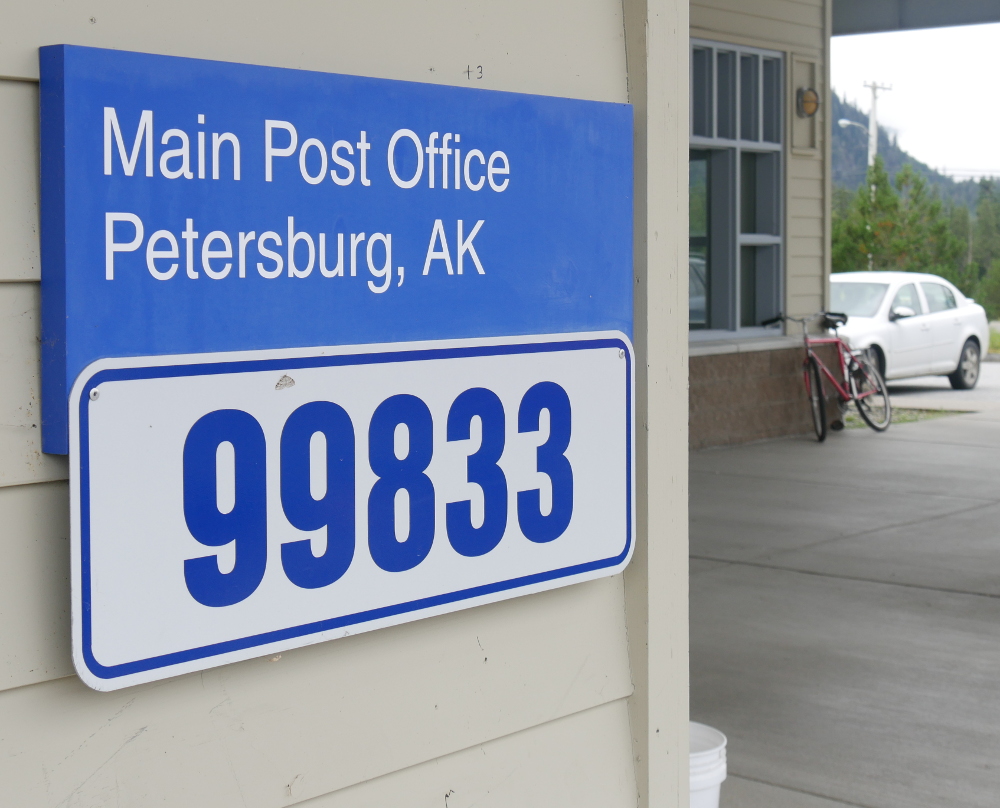 Petersburg's assembly later this month is planning to consider a request for delivery of the U.S. mail because of shortened hours and long lines at the local post office.
The assembly Monday reviewed a draft resolution asking the U.S. Postal Service to offer home delivery because of the long wait for counter service often experienced by residents and workers in the past few years.
Assembly member Dave Kensinger thought the statement might get the attention of the postal service.
"This resolution kind of came out of frustration that was expressed by several constituents and myself of our inability to get our mail, particularly our packages," Kensinger said. "And the more that I started thinking about it, having a couple mail carriers in town isn't a bad deal. Those are very well paying jobs with good benefits. So you have the added benefit that it's sort of an economic development approach too. The other thing that I did hear was quite a bit of feedback from a lot of local businesses that are having a hard time accessing the post office."
The Chamber of Commerce supports that resolution and cites the impact on local businesses from unpredictable service, long lines and irregular hours.
Petersburg doesn't have home delivery service. Mail goes to boxes at the post office and those can be accessed at any time of day or night. But picking up packages that don't fit in those post office boxes can only be done during open hours at the counter. Likewise, other tasks that require employee help, like buying stamps, sending a package or even showing ID to renew a post office box can only be accomplished then. Open hours have dipped down to two hours a day for parts of the past year as the postal service works to fill vacant jobs. Residents continue to report long lines and people being turned away even after waiting in line. By early December, counter hours had expanded to more than four hours a day.
Assembly member Jeff Meucci was supportive of the resolution but cautioned against being too critical.
"I do think you have to be careful to talk about poor service up at the post office because they are struggling up there," Meucci said. "They've got a full contingent of people up there. They're struggling with customers who don't have all their stuff together by the time they get up to the front of the line so that's holding things up. They're struggling with COVID. They've got two people who are out with COVID and struggling with customers who won't wear a mask. I heard people say, I'm in line for an hour and I've got to be here. I keep telling people, if you're in a hurry the post office is not where you want to be. That is the last place in town you want to be if you're in a hurry."
The assembly didn't vote on the resolution at their December 6 meeting but plan to consider it December 20th.
The Petersburg Pilot newspaper reported the postal service offered neighborhood delivery to the community in 1983 but decided against it following opposition from residents. The idea of delivery to clusters of boxes has surfaced from time to time since then. The Postal Service requires a population of 2500 or more and other minimums for initiating a new delivery service.
A spokesperson from the Postal Service in the past has apologized for long lines and reduced service dating back more than a year. An email December 2nd says the Postal Service is flying in an employee from Anchorage to help during the peak season and planned to expand hours at some point to 9 a.m. to 5:30 p.m. Monday through Friday and 2-4 p.m. on Saturday. As of this week, the open hours are still only 12:30-5 p.m. on weekdays and 2-4 on Saturday.