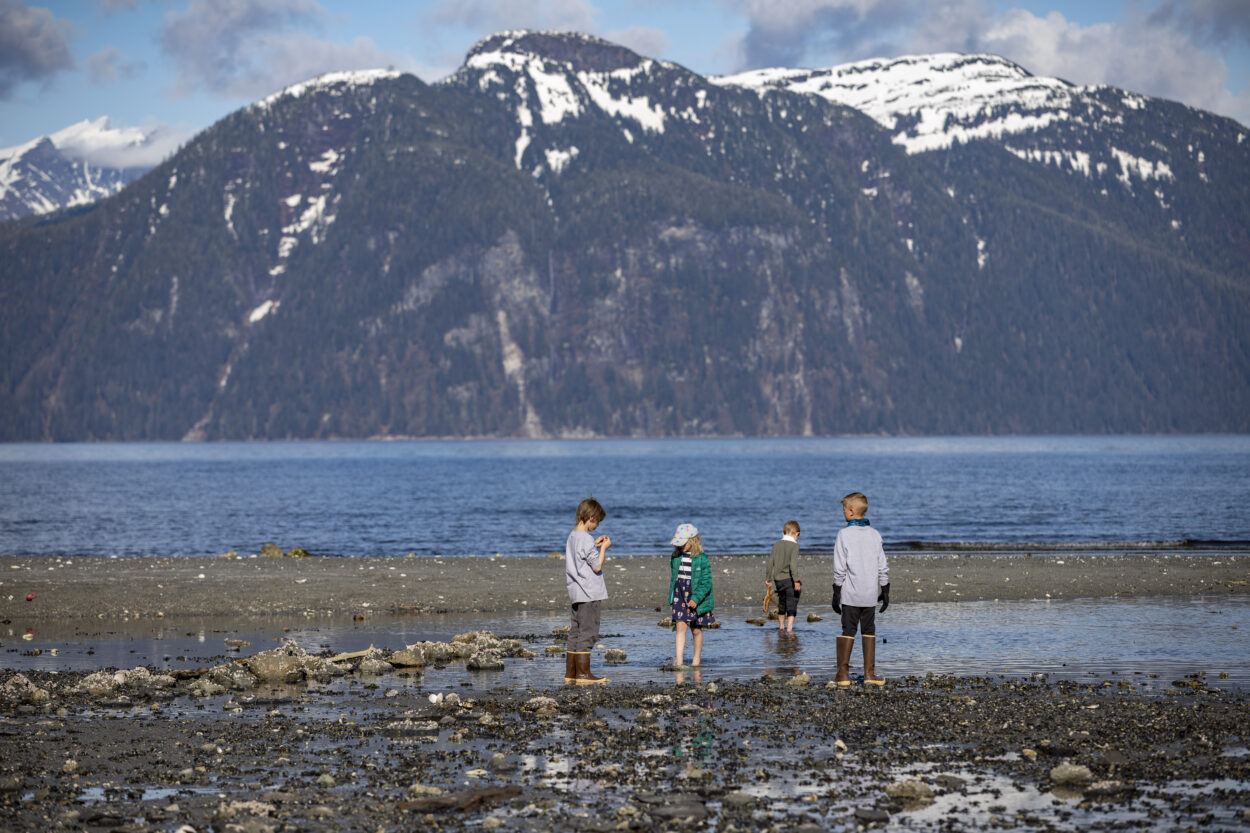 Parents, providers and local leaders gathered online Saturday afternoon in Petersburg to discuss the challenges and possible solutions for a child care crunch in the community.
The online community café was organized by Petersburg's SHARE Coalition, a group formed in 2006 to promote a healthy community.
"Having affordable child care for families so that they can work while covering costs of operations and payroll affects the availability of providing child care to these families," said Becky Turland, part of that group and community wellness specialist with the Petersburg Medical Center. "This balancing act has been going on for far too long, well before the pandemic even started. As mentioned though it has brought to light the actual issues locally here for us and in the nation and state," she said.
Coalition members conducted two surveys last year and Turland presented the results. One went out to local families with children under the age 12, last May and June.
"Of the 77 families that took part in the survey, high cost of child care, availability of spots and limited hours of operations were the top three concerns noted," Turland reported.
The statewide resource and referral network Thread estimates the average annual cost for child care in Petersburg is $15,705. That's about 22 percent of the median family income here, according to data from that organization. It's also about two thousand dollars more than the average across Alaska.
An online dashboard maintained by Thread shows 238 children under the age of 6 in Petersburg, with 170 needing early childhood education services and 141 spots. That leaves the community 29 spots under capacity for the current population. Wait lists to get into local programs can be as long as one to two years for some age groups. People responding to the surveys also identified a lack of child care options beyond weekday working hours and a lack of programs in the summer or after school during the school year. Nearly half (44 percent) of families who answered the survey said they were not currently working. One in three said they'd reduced their hours or switched to part time. Half reported leaving work early.
The U.S. Chamber of Commerce Foundation estimates statewide Alaska loses around 165 million dollars a year from employee absences and turnover as parents stay home to care for a kid.
The SHARE Coalition also sent out a survey last August to child care programs, along with their current and former workers.
"Out of the 37 providers who took the survey this summer, the top concerns were staffing, cost of operations and operating under capacity," Turland said. "These providers as I mentioned before were current staff, past staff in the last two years, had worked in the industry, and then also administrators and/or owners of agencies and businesses."
Those completing the survey reported the average wage for a child care worker in Petersburg is $12.72 an hour. The turnover rate is high, 81 percent locally in the past two years. Providers said they were operating under capacity because of staff shortages. They also cited the high cost of operating because of state requirements on staff-to-child ratios.
Participants, including assembly members, other community leaders and parents, broke out into smaller groups. They brainstormed possible solutions and discussed those approaches used in other communities.
The medical center's community wellness coordinator Julie Walker said some local governments are paying subsidies directly to providers and staff. She described one such contracting program in Juneau.
"They've been doing this for about five years and what they've seen is increased wages," Walker said. "They've been able to offer increased wages because they have that monthly subsidy directly to the child care programs. They've seen significantly reduced turnover. They've seen lots of other things but those are some of the biggest things that we are facing locally."
Other communities have formed day care cooperatives, with some supported by employers or relying on family involvement.
The groups discussed what the local government could do in Petersburg, whether that's a paid subsidy, a discount on utilities, donations of land or buildings or paying a support person who could help local businesses. Participants also highlighted the importance of including both non-profit and for-profit businesses in any solutions and making sure those solutions are sustainable.
Petersburg's community foundation last year provided a grant to kick start the child care conversation. The group hopes to keep the discussion going and identify which solutions could work in Petersburg.