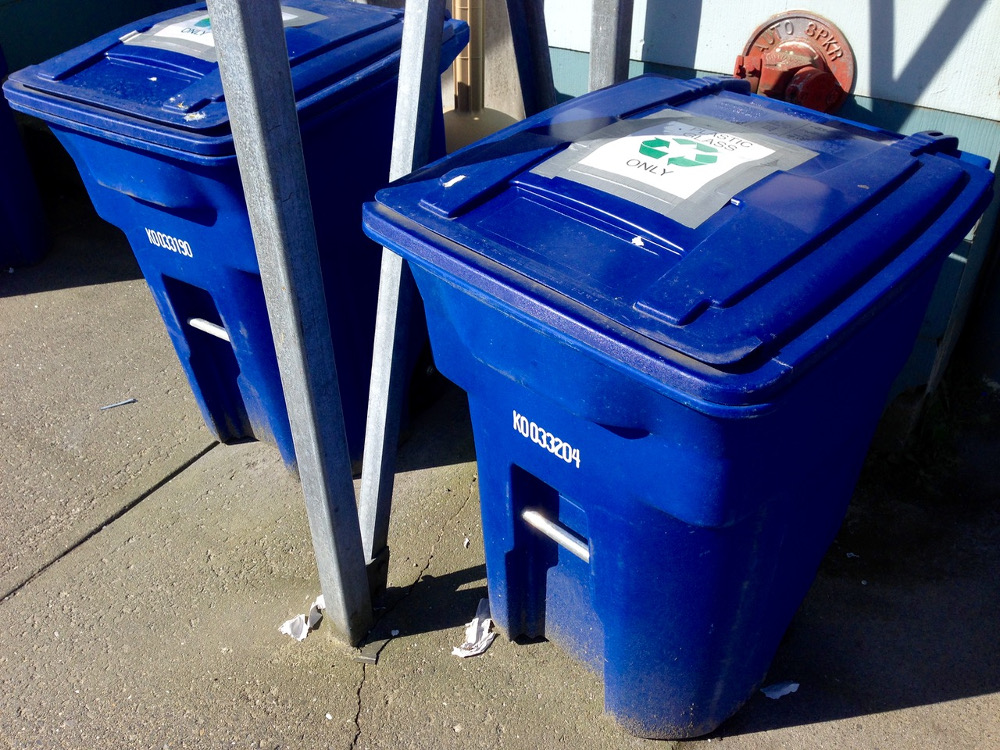 Petersburg homes could see a reduction in curbside recycling collection as soon as next month.
The borough's sanitation department has been planning to change to every-other-week collection of co-mingled materials for residential customers. The utility has increased rates and is looking to cut expenses to keep up with rising costs of shipping recyclables and garbage to Washington state.
Borough manager Steve Giesbrecht told the assembly Monday the switch is tentatively scheduled for the week of April 4. It's now planned for the week after that.
"The change in schedule will be publicly noticed for several weeks beforehand to give customers plenty of time to plan for the shift," Giesbrecht told the assembly. "Residential customers will see reduced pick ups, so every other week instead of weekly, however most commercial customers will continue to be picked up at the same frequency as before."
Reducing the frequency of collection will allow the department to use fewer trucks for weekly routes and save money.
In other news,
Petersburg's assisted living facility at Mountain View Manor is looking at reducing care levels available to future residents.
Giesbrecht told the assembly that change is because the borough hasn't been able to fill vacant jobs.
"This is grandfathered so it doesn't affect existing residents, but we're looking at the care plans to limit who we allow in the Manor to care plans one and two, so it's the lower level of care," he explained. "We can't find people to work up there. So again it has no impact on current residents but it will affect people on the waiting list. If they're a care plan above two, we will likely say they're going to have find someplace else to stay."
Those higher levels of care are for residents who need more extensive help with daily activities, oversight or health care. The change won't be immediate as the borough checks with state licensing requirements and impacted care providers.
Giesbrecht said the facility had two open apartments this winter and a wait list of potential residents.
"You know the hope is to fill them with somebody that requires less hands-on care," Giesbrecht said. "We're getting almost to the point of one-on-one where we need an RA (resident assistant) for every resident because of, a wonderful thing, people have been allowed to age in place, and that's wonderful and it's great and it's their home but we can't keep it up. We just can't find people for that."
In other business Monday, the assembly approved the second reading of an ordinance that will raise moorage rates in the harbors next month by five percent. Many other fees and charges will also increase. That needs one more reading before it takes effect.