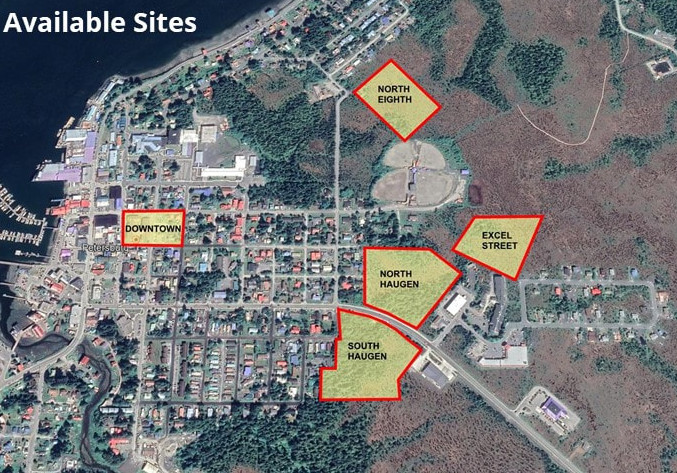 Representatives with the Southeast Alaska Regional Health Consortium will be speaking this Thursday about their plans for healthcare in Petersburg. They were invited by the Petersburg Medical Center to get clarity on the potential for the regional healthcare organization to be involved in building a new hospital. KFSK's Angela Denning reports from Petersburg:
SEARHC officials have come to Petersburg before but this will be the first time in recent years when they will be answering questions directly from Petersburg Medical Center's board of directors.
"What role do they want to play and what role can we really collaborate with them as an organization?" said Phil Hofstetter, CEO for the Petersburg Medical Center. "Looking at this from the standpoint, what kind of services are provided in the community? What is SEARHC offering? And what can we do to work together?"
The local medical center is a non-profit critical access hospital with an ER and full therapy departments. The building is borough-owned but its run by the medical center and its hospital board.
SEARHC is regional with nearly 1,000 employees in over two dozen communities throughout Southeast.
Petersburg residents have asked for more information about SEARHC's plans in Petersburg. The regional organization already runs behavioral health services and a dental office in town, so what about a hospital? SEARHC has built a new hospital in nearby Wrangell, is in the process of building one in Sitka, and they are offering to purchase a clinic in Skagway.
PMC has been pursuing a new hospital on its own and expects it to happen in phases. A study in 2015 determined one was necessary and a master plan was completed in 2020. The borough was recently awarded $8 million dollars in federal grants to use towards a design plan and site preparation.
But some residents question the overall costs, which is estimated around $80 to 90 million.
Hofstetter has repeatedly said they'll going after outside funds, not local tax payers.
Still, last summer, signs were posted in dozens of Petersburg yards reading "SEARHC hospital supporter". Residents, like Tracy Welch, voiced concerns over the costs trickling down to them.
"It's going to fall back on the taxpayers to pay for this," Welch said.
Other SEARHC supporters have cited access to medical specialists working in the region.
A SEARHC official told the borough assembly last June that they could build a hospital but they would be operating it. PMC was not part of that meeting.
Hofstetter says they want to keep staffing local at all costs. PMC employs about 130 full time staff, with almost all of them living in town. The salary budget is about $12 million.
"That amount goes into the families, into the communities," Hofstetter said. "That means we're not getting contractors coming in and taking those services and then leaving."
Whether SEARHC can help build a facility and keep staff local is up in the air.
Because SEARHC leadership will be speaking at a board meeting, the hospital board will be asking the questions. Hofstetter says the public will be able to speak during visitor comments.
"We wanted to do it under the auspices of a board meeting so that we have some structure," he said.
SEARHC did not respond to requests for comment.
The meeting will start at 5:00 p.m. Thursday in borough assembly chambers. People can attend in-person although masking is required. The meeting will also be virtual over Zoom.
KFSK will be broadcasting the meeting live. To listen, you can stream it online at KFSK.org or turn on your radio. To watch the meeting on Zoom, email PMC at pmcweb@pmc-health.org for the link.