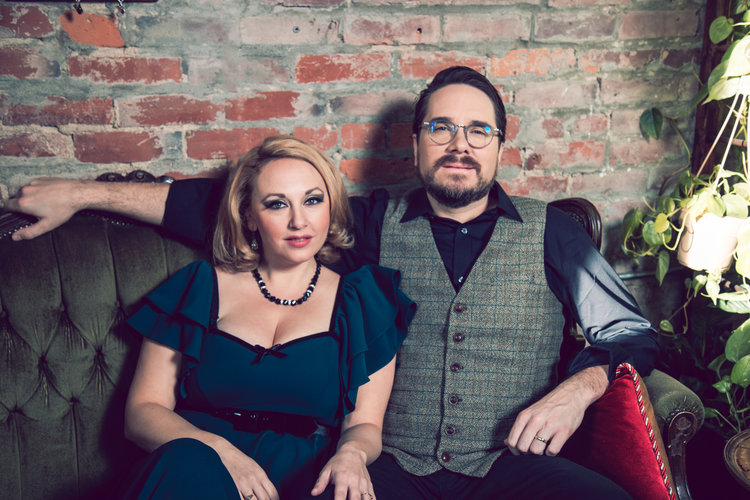 An old-timey, swing-style jazz duo from Wisconsin will be performing Friday night in Petersburg. The all ages show starts at 7 p.m. upstairs in the Elks Ballroom. KFSK's Angela Denning spoke with one of the members and has this story:
Sundae and Mr. Goessl are the husband and wife duo, Kate Voss and Jason Goessl. They've been performing together for nearly a decade. They're currently touring Alaska, stopping by some Southeast towns on their way north.
Goessl plays the jazz guitar and Voss plays a wind instrument called the melodica. She describes it as a mix between a harmonica and an accordion. It looks like a handheld keyboard with a tube the player blows in.
The band plays original music and also covers many popular songs, spicing them up with their own style.
Voss says they arrived at their vintage sound through their shared passion for music from the 1930s through the 50s. They're influenced by the musical act, Les Paul and Mary Ford.
Friday's show is being presented by the Petersburg Arts Council and sponsored by the Rotary Club.
Tickets for the show are on sale in advance at Firelight Gallery and Framing. They'll also be available at the door until they're sold out. The musicians will be live on KFSK Thursday at 1:45 p.m. playing some tunes and talking about their music.
Here is a sampling of their music:
Everybody Loves My Baby
Blue Bayou
Goody Goody