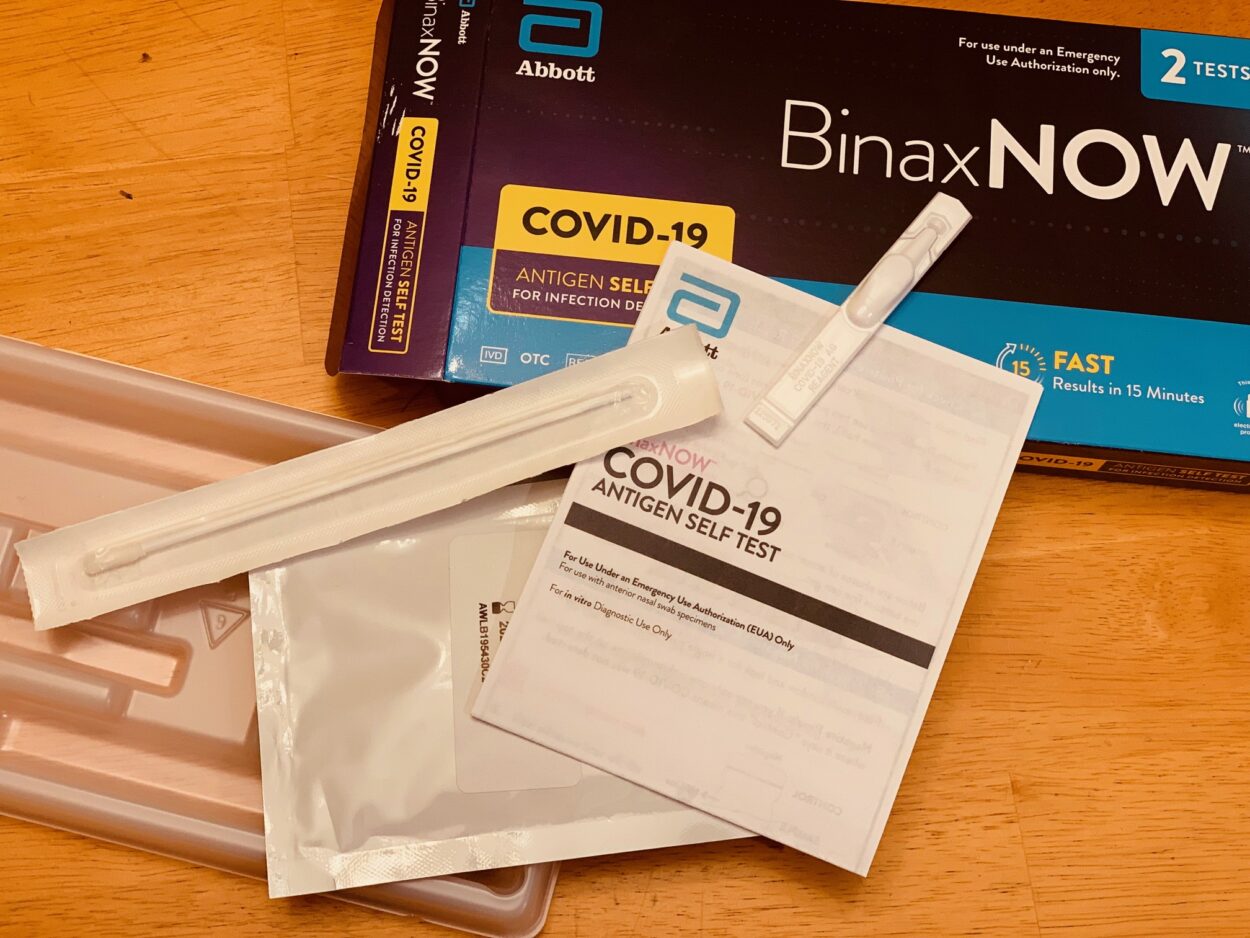 Petersburg's hospital and schools are reporting a significant increase in COVID-19 cases in the last week.
The online dashboard maintained by the Petersburg Medical Center showed 19 active cases as of Tuesday evening, April 19 and a testing positivity rate of 9.4 percent. The dashboard also shows four health care workers with COVID and the medical center at moderate risk level.
PMC CEO Phil Hofstetter told the borough assembly Monday that COVID infections are increasing in the community, but not all are reported.
"A lot of folks are using the home tests so we're not able to count them on the dashboard, so that dashboard number is not always very reflective of what's going on in the community," Hofstetter said. "So we're just monitoring that situation currently."
As of Wednesday morning, the school district reported 14 cases among staff and students. Six of those are in the elementary school, five in the middle school and three in the high school. The schools remain in-person with masking optional. The numbers include those cases identified at school and home tests that are reported.
A press release from the medical center Wednesday said the community should assume COVID-19 is spreading quickly, impacting schools, day cares and local businesses. PMC recommends people with symptoms to test themselves. If that test is negative a person with symptoms should isolate and test again in 24-48 hours. After a second negative test and with continuing symptoms, PMC recommends calling the COVID information line at 907-772-5788 for evaluation.
The Centers for Disease Control and Prevention latest update from Thursday, April 14 shows Petersburg at medium risk level and recommends people at high risk for severe illness to consider masking in indoor public places and taking other precautions.
In addition the Alaska Department of Health and Social Services Wednesday reported another COVID death for a Petersburg resident, a woman over the age of 80. In late March the state reported another COVID death for a Petersburg resident, a man also over the age of 80. Those are the fourth and fifth to die from the disease in this community. The state does not identify those people and says there's a significant time lag between a death and when it's included in weekly COVID reports. As of this week, 1,215 Alaskans have died from COVID statewide.