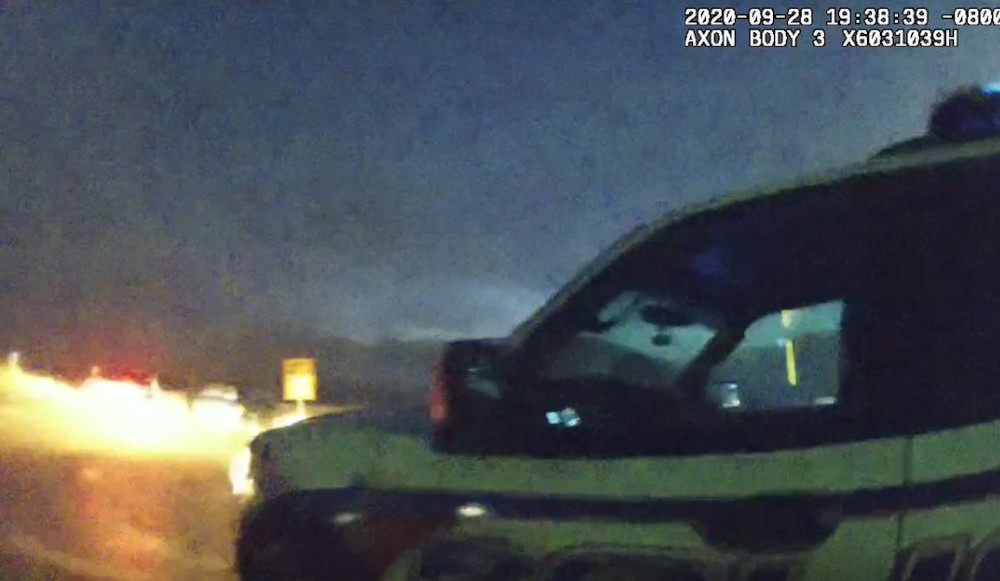 Two Petersburg residents have pleaded guilty to making a false accusation against a Petersburg police officer following a traffic stop a year and a half ago. The police department released video footage from newly purchased body cameras to contradict the complaint.
On September 28, 2020, police charged Julie Ruhle with driving under the influence of alcohol. That was after receiving a report of an SUV swerving before it pulled over into the Scow Bay turnaround, about three miles south of Petersburg.
Police say Ruhle was met there by her partner James Vick and got into his truck. Officer Louis Waechter arrested her after conducting part of a field sobriety test. 
Police chief Jim Kerr said both Ruhle and Vick claimed that the officer touched her inappropriately, using both hands, while helping her into the patrol vehicle and asked to file a criminal charge against him. Two months later, police charged the two of them for a false report. Kerr released video footage from the encounter and said he played the recording for the two and gave them the chance to recant their accusation. The department had purchased body cams that summer and said this was the first time footage was used to defend an officer against a complaint.
In the video Vick tells the officer that Ruhle had not been driving. Later, he also claimed that police edited the footage to eliminate the inappropriate touching. However, police say that's not possible with the new video system. The video shows her asking for help to get into the police vehicle. The officer holds a flashlight with one hand while his other hand is not visible and he helps her get in.
In March of this year, Vick agreed to plead guilty to a charge of providing a false report. He was sentenced to 10 days in jail and a one thousand dollar fine, however both his jail time and fine are suspended.
Ruhle was scheduled for a trial this month but also accepted a plea agreement, pleading guilty to making a false report and a reduced charge of reckless driving. She'll have to pay a one thousand dollar fine but has a 45 day jail sentence suspended for the reckless driving charge. Another 10 day jail sentence and thousand dollar fine are suspended for the false report.
Both are also on probation for a year. Vick ran for borough assembly last year but finished last in an eight-person race.