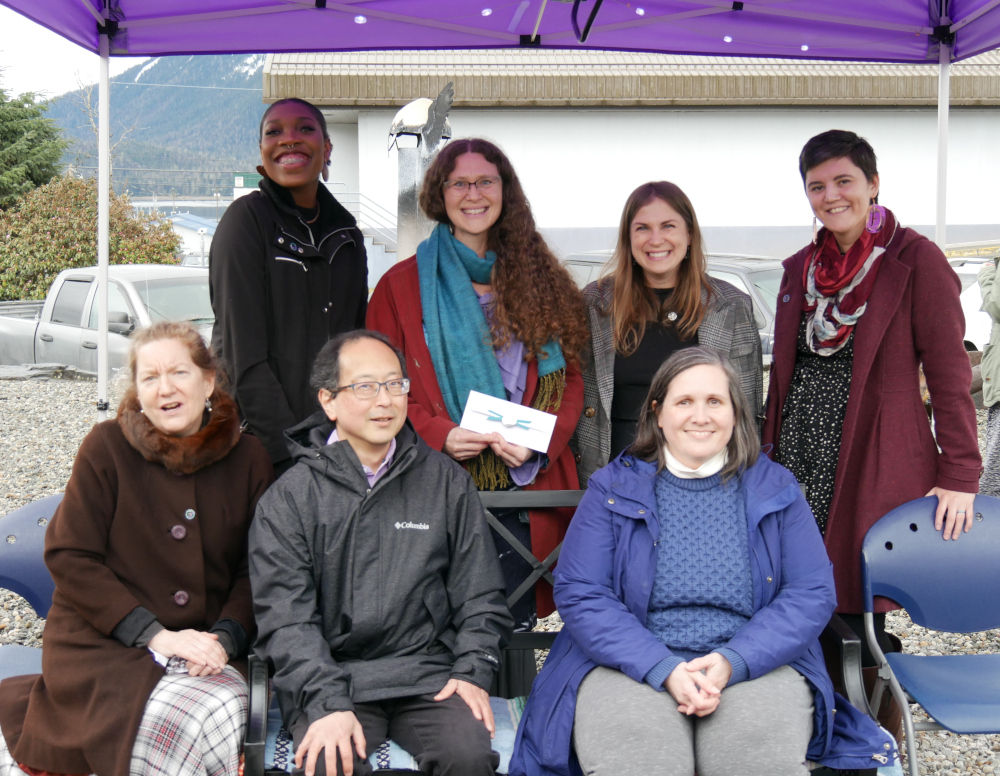 Community members Saturday night celebrated the 40th year for Petersburg's advocacy organization for victims of domestic violence and sexual assault. WAVE offers legal and other support for victims and does important education and prevention outreach in the community about the problem.
The local non-profit known as WAVE got its start with an April 21st, 1982 meeting of a seven-person task force on domestic violence. A month later they formed WAVE, which then stood for Women's Aid in Violent Emergencies.
A couple other milestones – WAVE advocates started carrying pagers for emergency calls in 1998. It became a non-profit in 2007 and hired its first employee in 2008. In 2011 WAVE kept its acronym but changed to an more inclusive name, Working Against Violence for Everyone. Grant funding in 2016 allowed it to expand employees and services.
Joe Viechnicki attended Saturday night's celebration and out together this audio postcard:
Those were a few of the people who helped WAVE celebrate its 40th Saturday night, current and former board members Nicole McMurren and Marlene Cushing, who is one of the founders, along with Annette Bennett who has been executive director for a decade. WAVE also has an art show with works by survivors of violence and abuse on display at the Clausen Museum through Saturday.