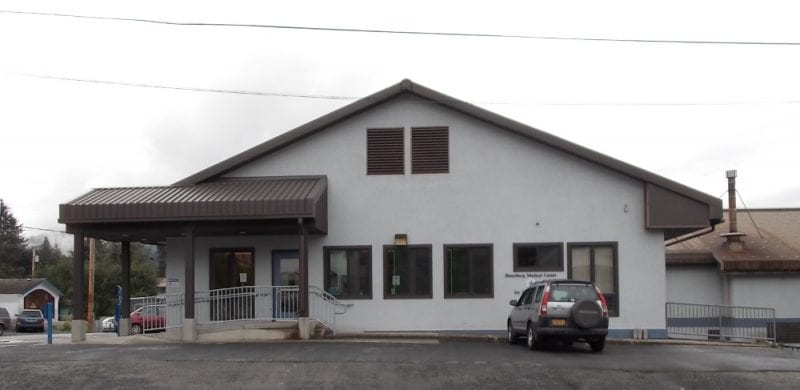 The Alaska Legislature agreed on a budget by their deadline Wednesday night moving it on to the Governor for approval. In the budget is $20 million for a new Petersburg Medical and Public Health Center. Senator Bert Stedman, who represents Petersburg, proposed the amount in the Senate's version of the budget and a conference committee of both houses agreed to the amount on Tuesday.
Petersburg Medical Center CEO Phil Hofstetter told KFSK that he's excited about the funding but remains cautiously optimistic until it's a done deal. There are still hurdles before the funding comes through.
The $20 million would come from the Coronavirus Capital Project Fund. The legislature's approval allows the Dunleavy administration to apply for the federal grant money. The new medical center project already received $8 million in March in the federal omnibus bill.
The medical facility is owned by the borough but it's run separately by the medical center and the hospital board.
Hofstetter says the funding would be used for the first phase of the project, getting it shovel ready. That would include a site selection, an environmental study, and the complete planning and design.
The current medical center is in the downtown area with little room for expanding. A master plan completed in 2020, determined that green field sites away from current downtown location are cheaper and allow for more design options.
PMC has said for years that the current facility is undersized with plumbing and electrical problems. Part of the building was built in the 1950s. An assessment done in 2015, found that most of the facility was at the end of its life and should be replaced.
A new medical center campus has been estimated to cost about $90 to 110 million.
The Governor has 20 working days to review the Legislature's budget and approve the appropriations or veto them.