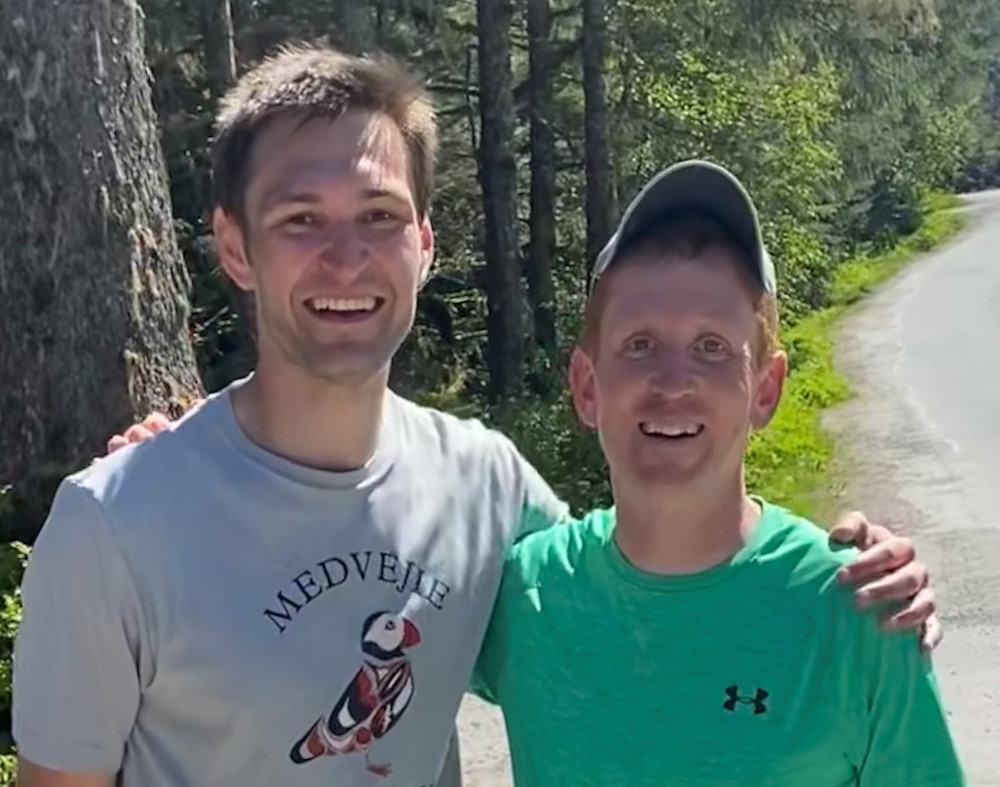 A week ago a pair of Petersburg school teachers spent the morning of their Memorial Day holiday running a loop across Mitkof Island, around 50 kilometers or a little longer, starting and ending at Sandy Beach Park.
One of the two, music director Charlie O'Brien trained for and ran the Boston Marathon in April. This run on Mitkof Island was his second time running 50 kilometers, or around five miles longer than a marathon's 26.2. He was joined by middle school social studies teacher Mik Potrzuski. From Sandy Beach, they ran the Frederick Point road out past the Cabin Creek reservoir to Three Lakes Loop Road and back to Petersburg along Mitkof Highway.
Joe Viechnicki spoke with them about that accomplishment and the possibilities for a running race in the future along that course.
O'Brien came to work at the school district for most of a year on a temporary basis; he's leaving to take another job in Wisconsin.  He estimates getting ready for the marathon distance he's run more than a thousand miles training on Mitkof Island in his time here.