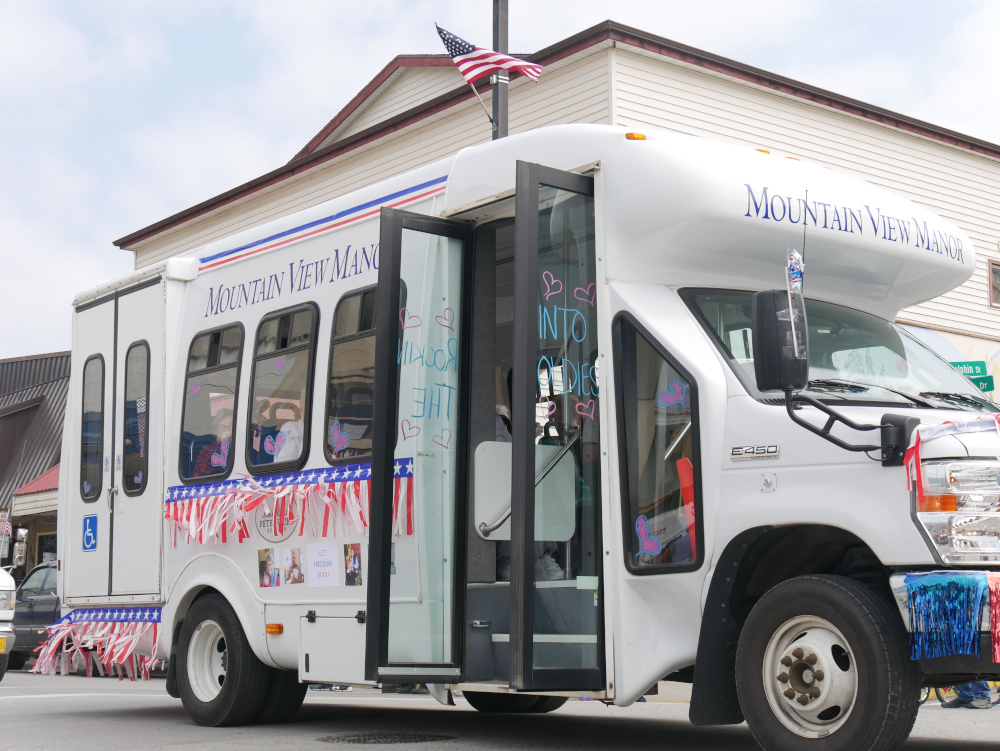 Petersburg's borough government is looking into transferring management of its assisted living facility to the Petersburg Medical Center. It's not a done deal, but the borough assembly Monday gave the go ahead for investigating that possibility.
Borough manager Steve Giesbrecht sought the assembly's approval to have the borough attorney look into transferring management of assisted living to the medical center.
Giesbrecht said the borough has been unable to find a replacement for the outgoing manor administrator Shelyn Bell and has also been competing with PMC to fill other vacant jobs.
"What we're finding is between the hospital and us, we're stealing each other's employees," Giesbrecht said. "So we're just going back and forth, which is not doing the community any good but we both have needs and we're trying to meet them. And it's becoming very clearly obvious that we have to do a better job working together on that facility if we're going to keep it functional and open."
The borough has already responded to staffing shortages by filling vacant assisted living apartments with people who need a lower level of care.
The borough run assisted living wing at Mountain View Manor opened in 2004, essentially doubling the size of that building, which also has an elderly housing wing. Voters approved bonding for that expansion in 2003. It has filled a gap between independent living and long-term care at the medical center but it operates at a loss that's made up each year by the borough's general fund. A 2019 report by a consultant found no quick fixes for manor finances, but also identified staffing as an issue, even before the pandemic hit.
Giesbrecht told the assembly the medical center might be better equipped to manage it.
"We think there are opportunities where the hospital has the staff and the knowledge to do this a whole lot better, not better, more efficiently than what we could do it on our own, especially losing somebody like Shelyn with all of her experience and the fact is, we can't find anybody," Giesbrecht said. "I don't want to have to recommend closing it and we can't find people."
The idea had support from the assembly.
"I'm looking forward to the proposed agreement when you guys discuss it with the attorney just to see what potential possibilities are available," said mayor Mark Jensen, adding "We'll just have to work through it at that point."
Any agreement to transfer the facility would come back before the borough assembly at a later date and the manager said there's much work to do and many questions remaining on what that would look like.
There's also some interest on the medical center's side. On a radio show earlier this month, CEO Phil Hofstetter said the hospital could step up if the need is there.
"If that's something that the borough wants to do, you know we will do everything we can to support that partnership," Hofstetter said.
The municipality has looked into other possibilities for management in the past, from an independent non-profit to a private company.
In related news, the assembly also gave PMC the green light to start looking at potential parcels of borough land for a new medical center.
Borough manager Giesbrecht explained what that would mean.
"Basically the site selection involves having to do a bunch of testing of the ground, how deep's the muskeg," he said. "It's also part of looking at locations. What do the roads look like, what do the utilities look like? And Phil has money for that now and I think the hospital would really like to get started on that."
Federal legislation passed this year included eight million dollars for the project and the borough's also in line to receive another 20 million dollars to go toward site preparation and design. In master planning, PMC has looked at five potential sites including one near the downtown location. The medical center board passed a resolution last year in support of phased approach to constructing a new facility with three of those five under consideration. Those are near the Petersburg Indian Association building, Mountain View Manor and the ball fields.
The hospital board and assembly plan a work session on site selection June 14.