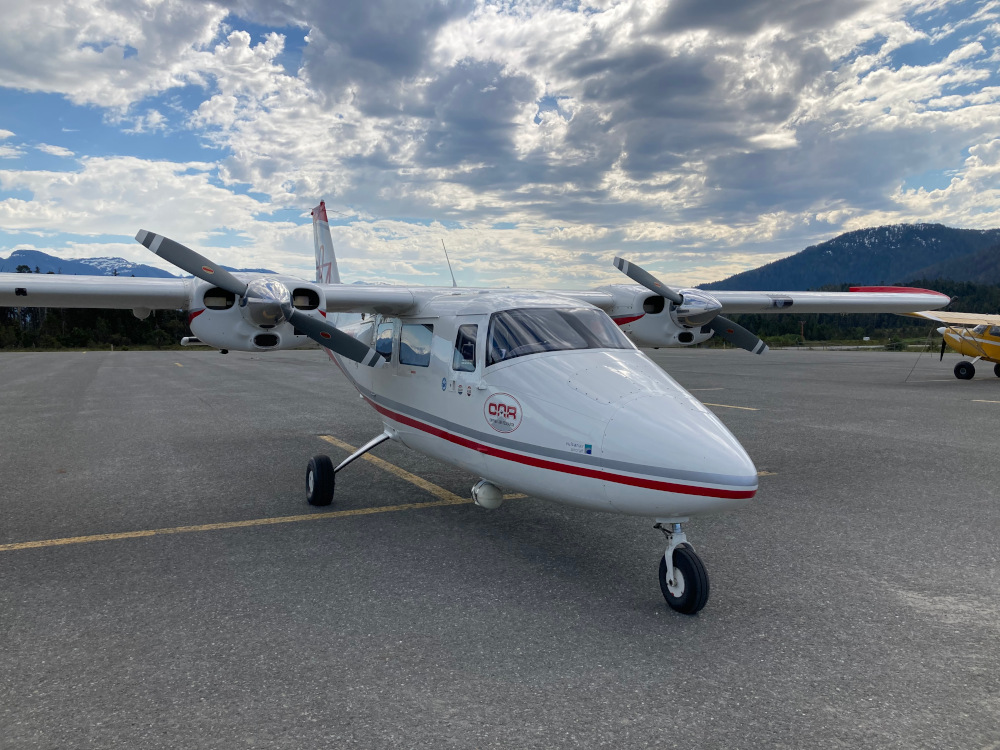 A multi-week aerial survey of the sea otter population wraps up this month in Southeast Alaska. Technology, artificial intelligence and even some good weather have made the effort quicker than it's been before.
The U.S. Fish and Wildlife Service has contracted with an Idaho aerial surveying company called Owyhee Air Research, or OAR. Since the middle of May, a team has been flying the region and recording images of otters on the water surface using infrared cameras in the belly of their plane. At the same time scientists are also recording video and using artificial intelligence to comb through the images and confirm otter sightings.
Ben Weitzman, a wildlife biologist with Fish and Wildlife, said that technology has made the effort much quicker and more efficient than past surveys.
"Which was flying low and slow generally in a Super Cub on floats at 300 feet," he said of the old method. "We're now flying in a twin engine aircraft at about 700-800 feet. So a whole lot safer, we're flying a little bit faster but with the video footage and the imagery we get from our camera pods, we're getting two different data streams, so two different perspectives as well as a permanent record. So with the increases in efficiency safety and the permanent record it's kind of hard to argue with the advances taking us into the future with this survey."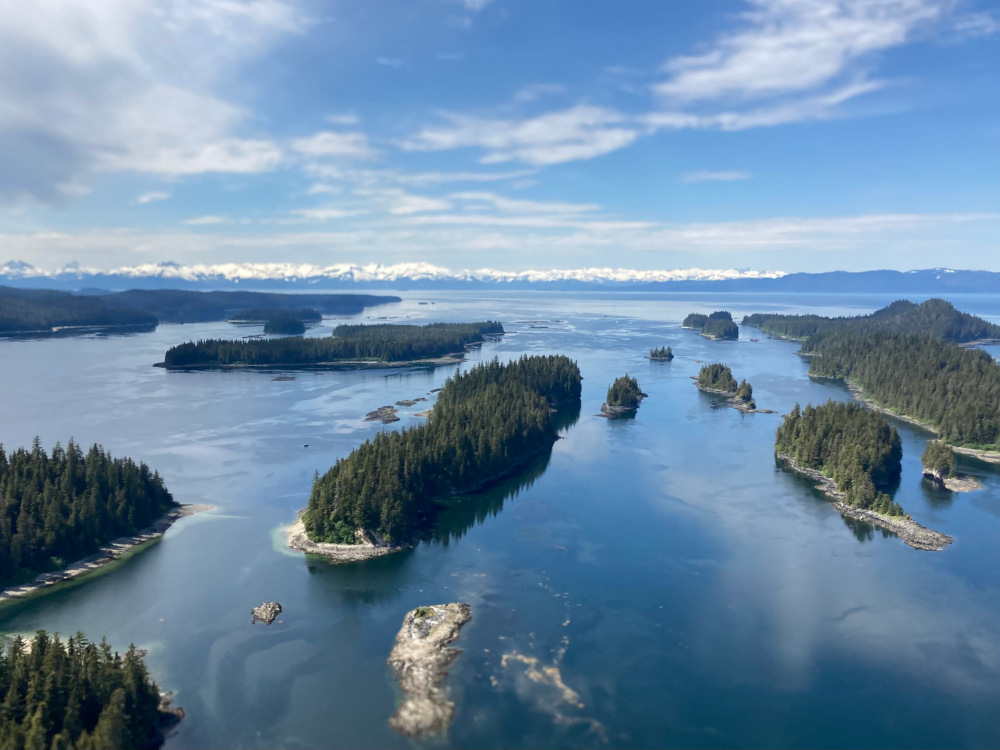 This year's research has also benefited from good weather in Southeast. It's the first time they've completed a region-wide survey in just one year, let alone a few months. The contractor has performed other wildlife research and wildfire mapping using the technology, but use of the infrared imaging is a first for a region-wide look at Southeast's otters. Weitzman explained how that equipment is operated by an OAR technician.
"Using this augmented reality system, she is tagging each otter sighting and geo-referencing it in real time," he said. "So getting a GPS point and location for each observation and she sees them initially in (infrared) and then can switch it to regular, what we call R-G-B video and just watch the video that it is indeed a sea otter."

The federal agency is required to produce a regular report on population status under the Marine Mammal Protection Act. The most recent dates back to 2011, when otter numbers were estimated to have topped 25,000 in the region. Hunted for their fur, the animals were eliminated from Southeast during the last century. The Alaska Department of Fish and Game reintroduced the marine mammal to the region in the 1960s. Since then, their numbers have swelled and they've moved back into many of the areas they once inhabited. They're voracious eaters of shellfish and have impacted commercial, sport and subsistence fisheries.
The survey crew started near Yakutat and worked its way south. It's also flying transects around 10 communities in the region. Weitzman has been flying part of the time with the survey crew. He compares what he saw to some of the research he did for his master's degree in Glacier Bay and Icy Strait a decade ago.
"I was just surprised by kind of the density of high abundance groups, really large groups of sea otters in the region of Icy Strait, Cross Sound, which were there before but just not as prevalent," Weitzman said. "Also working down out of Petersburg, sort of seeing that clear demarcation zone of if you survey to the west one day you'll get a whole lot of otters and if you survey to the east you're not likely to encounter very many at all."
The project is not cheap. The contracting costs are around a quarter million dollars and the total price tag will likely end up around half a million dollars.
By the second week in June the team had finished surveying most of Southeast with just the southern panhandle around Ketchikan to complete. They expect to finish by the end of the month and hope to have a draft report out with a new population estimate by March of next year.