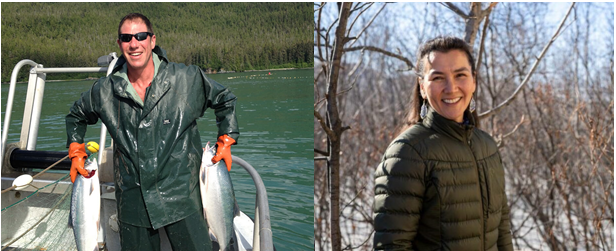 The top four candidates in Alaska's special primary election for Congress appear to be secured. That includes Republicans Sarah Palin and Nick Begich, Nonpartisan Al Gross, and Democrat Mary Peltola. Ballots from the mail-in election continue to be counted but it's unlikely results will change enough to bump the four from their positions. As of Friday, statewide results show Palin with about 28 percent of the votes, Begich with 19 percent, Gross with 13 and Peltola with 9.
They're all vying to fill the seat left vacant by long-time Congressman Don Young, who passed away March 18. The special election seat will last only a few months as there will be a general election in November filling the full, two-year term.
Looking at results from Southeast Alaska, which were tallied Wednesday night:
Sarah Palin received the most votes from only half of the districts in the region as voters showed strong support for homegrown candidate Al Gross, who was born and raised in Southeast. Mary Peltola from western Alaska also received more support in Southeast than the overall statewide results.
In District 33, the state's favorite Republicans did the worst. The district includes part of Juneau along with Haines, Skagway, and Gustavus. It saw a 30 percent voter turnout. There, Palin and Begich brought in just 11 percent of the vote each. Mary Peltola took the most votes at 28 percent while Gross received 25 percent.
In District 34, representing the Juneau area, voters favored Al Gross and Mary Peltola over the Republicans. Gross received 22 percent of the vote and Peltola 18 percent. Palin and Begich both had 17 percent. There was a 31 percent voter turnout in the district.
In House District 35, covering Sitka, Petersburg, Angoon, Hoonah, and northern Prince of Wales Island, there was a 26 percent voter turnout. Palin took the most votes with 32 percent. However, next in line was Al Gross with 27 percent of the vote followed by Mary Peltola who received 12 percent. Nick Begich had 10 percent.
In House District 36, the southern-most district of the panhandle including Ketchikan, Wrangell, and Hydaburg, there was a 22 percent voter turnout. Voters favored Palin with 33 percent of the vote followed by Gross with 20 percent. Begich took 17 percent and Peltola received 7 percent.
Voter turnout in three of the four Southeast districts was higher than the statewide total of 23 percent.