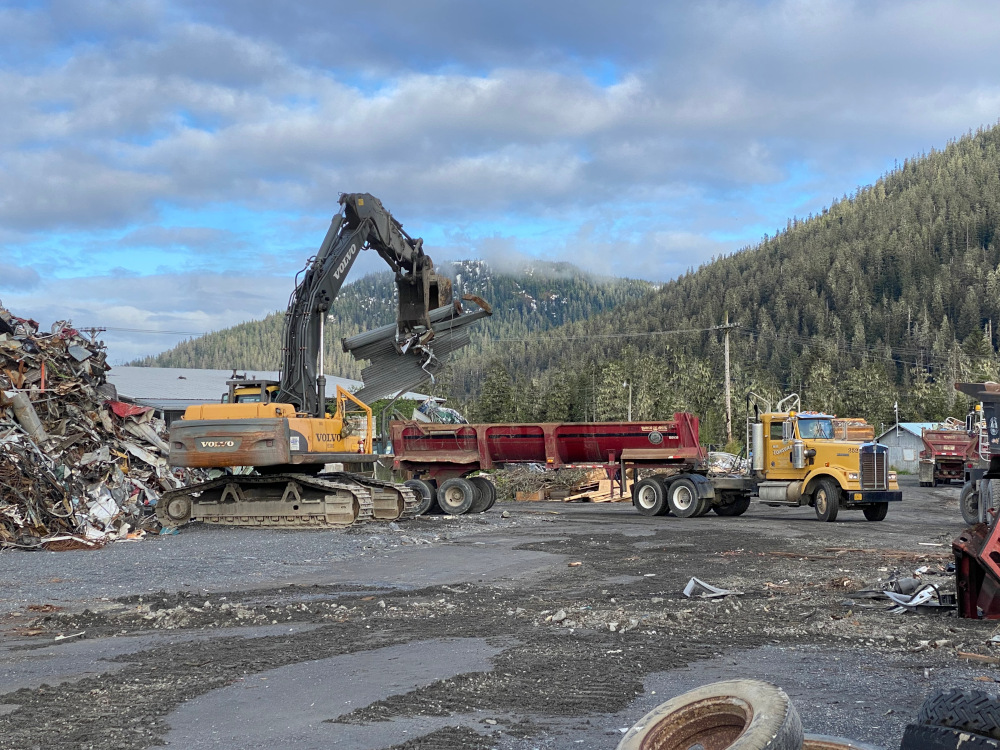 A contracting company hauled away about 1,300 tons of scrap metal from Petersburg's landfill earlier this month.
Channel Construction of Juneau trucked the scrap using the access road behind the airport runway to a barge in Scow Bay the second week in June.
Public works director Chris Cotta said some metal remains at the borough's landfill but the company removed the less valuable material.
"Interestingly it's the higher value stuff that the contractor decided to leave behind," Cotta said. "He was focused more on the steel. So it's the old car bodies, old metal roofing, old bicycle, lawnmower carcasses, all the stuff that goes into the main metal pile up there is what they took."
The last metal removal for the borough was in 2018. Cotta said customers typically drop off about 250-300 tons a year. So the 1,300 tons is a little more than the borough usually sees. There was no cost to the municipality and the company did not pay for the material.
Cotta hopes the borough will receive money for the more valuable aluminum and other metal that remains.
"In the past we have let the local scouting program use the aluminum pile as a revenue source but scouts haven't really been active lately and so that pile's kind of gotten out of hand," he said. "Really we just need, we need to get rid of it at this point but we also realize aluminum's pretty valuable stuff. We're going to have to figure out a plan for getting that out of here and it's probably going to involve you know putting out for proposals on what's it worth to somebody to take possession and take it to a recycler."
The borough has also started talking with the Petersburg Indian Association about partnering on junk car or other metal disposal in the future.