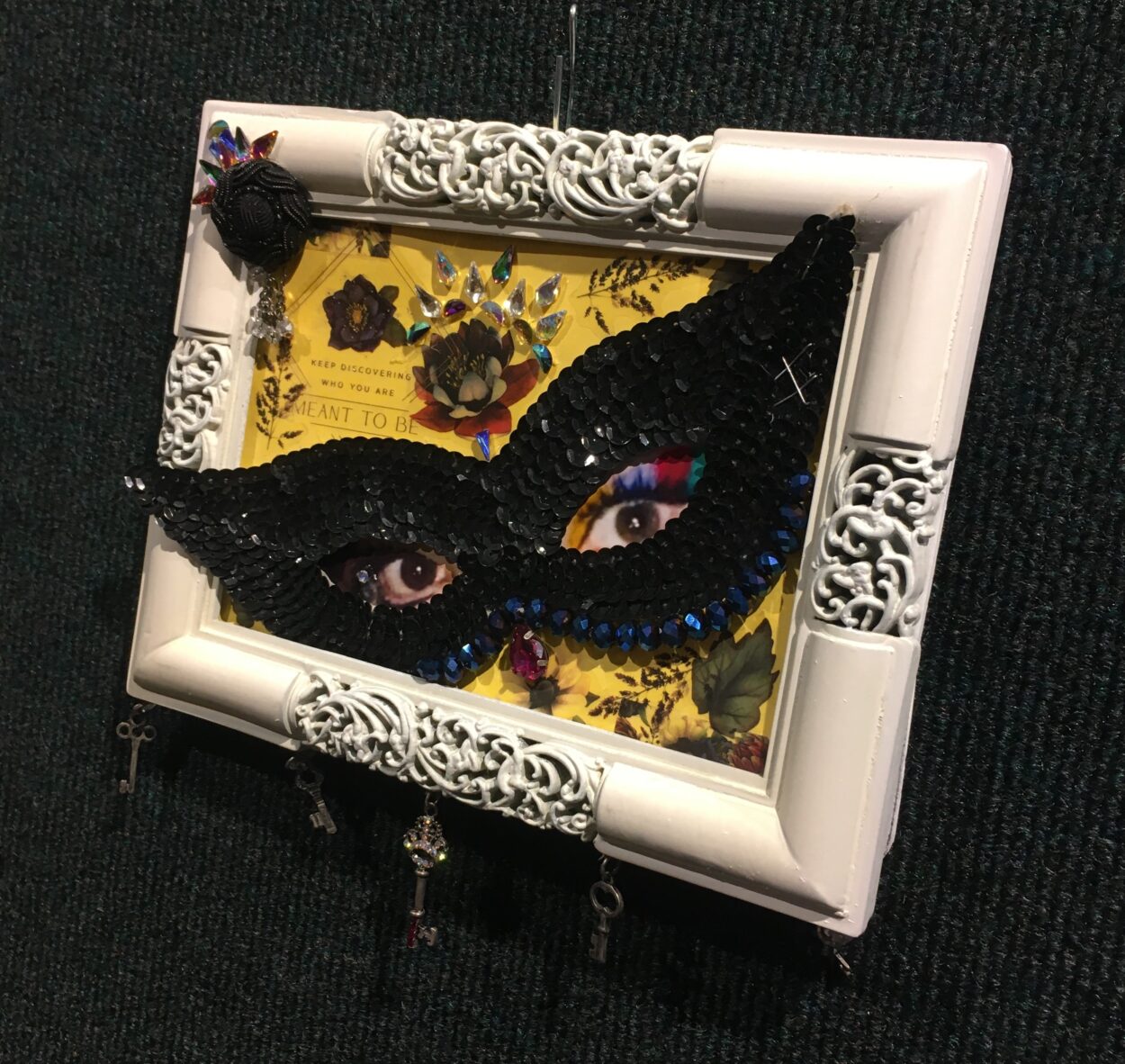 June is Pride Month, when celebrations take place around the world to uplift LGBTQ rights and culture. Today is the last day to check out the Pride Art Show at the Clausen Memorial Museum. It opened Saturday with a community reception.
"Of course we have some rainbows, lots of rainbows and kids flying little flags around," said Annette Bennett, one of the show's organizers, at the reception. "It's just really nice to see people gathering and coming together to celebrate all the artwork that we've done."
Inside the museum, back between an old Fresnel lighthouse lens and the world's largest red king salmon, are the show's entries. There's a wedding dress painted purple and blue, and a series of brightly-colored collages. One of the artists was standing by her weavings.
"My name is Debra O'Gara," she said. "My Lingít name is Dzijúksuk."
She indicates a fringed square with a geometric pattern, and explains that it's woven in a traditional style called Ravenstail – a style that was almost lost.
"Traditionally Ravenstail was a huge robe and when you danced with it, it flows and you can just see the the fringes on both sides are just flowing and dancing with the dancer," she said.
O'Gara pointed out another weaving with zig zag patterns and concentric boxes, and explained that it's a combination of Ravenstail and a style called Chilkat. She said Chilkat allows the weaver to make curves, so that it feels like painting with yarn.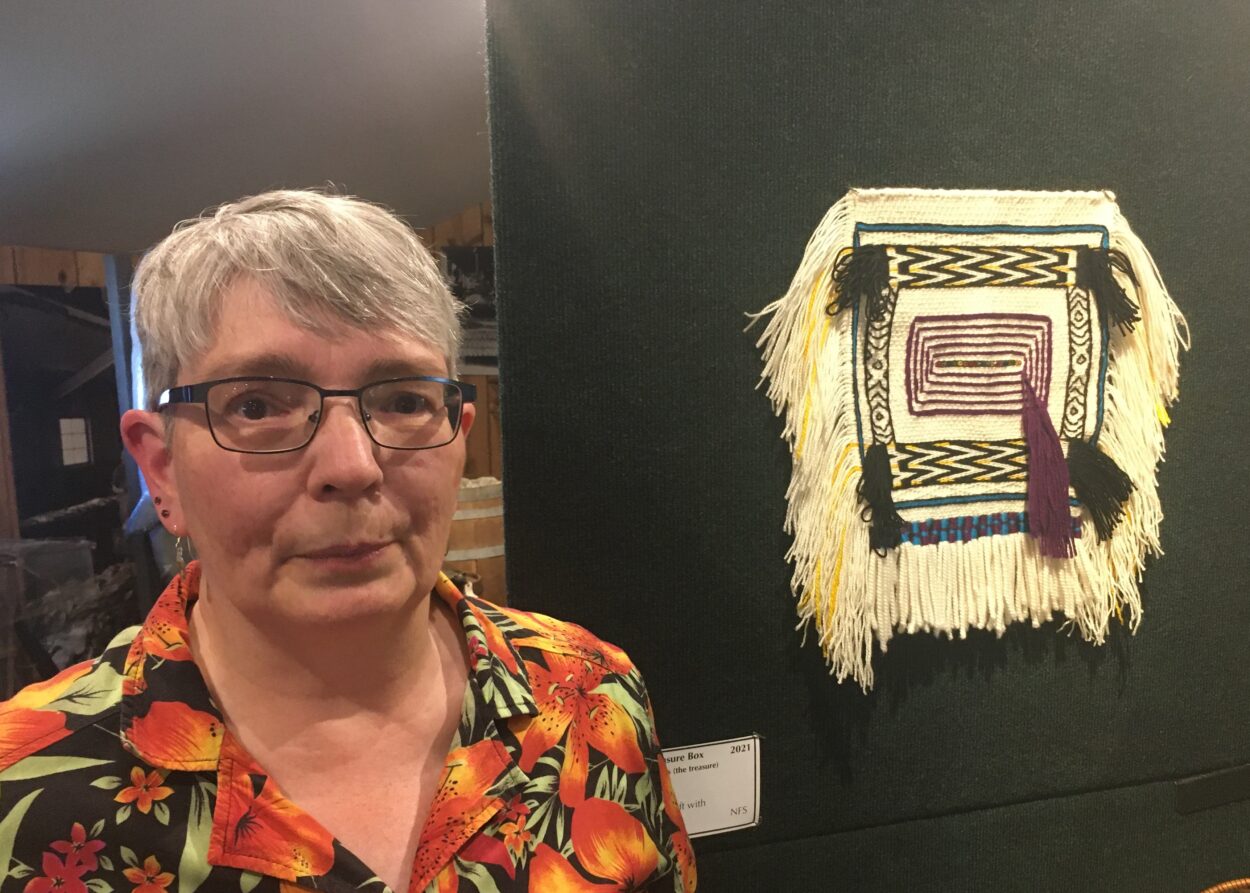 "I used yellow and black for the All My Ancestors, and a really brilliant blue for the border," O'Gara said. "This blue and this purple are actually the domestic violence colors that have historically been used. I just like those colors. And then I put rainbow swarovski crystals on the inside. And so there's a Treasure Box on the inside. And that's the name of this pattern is Treasure Box. And the treasure inside is the crystals."
A black sequined mask by another artist is also on display. It's in a white filigreed frame with tiny keys dangling from it, and it's called "Set Me Free." Chelsea Tremblay, who helped organize the exhibit, said that it was submitted anonymously.
"Not everybody is comfortable having their name associated with something that's pretty exposing about a piece of themselves that they may not be comfortable sharing with all their neighbors," Tremblay said. "So it was brave to put something in and I'm excited for people to hopefully come see it."
The Pride Art Show is on display at the Clausen Memorial Museum through June 30th.