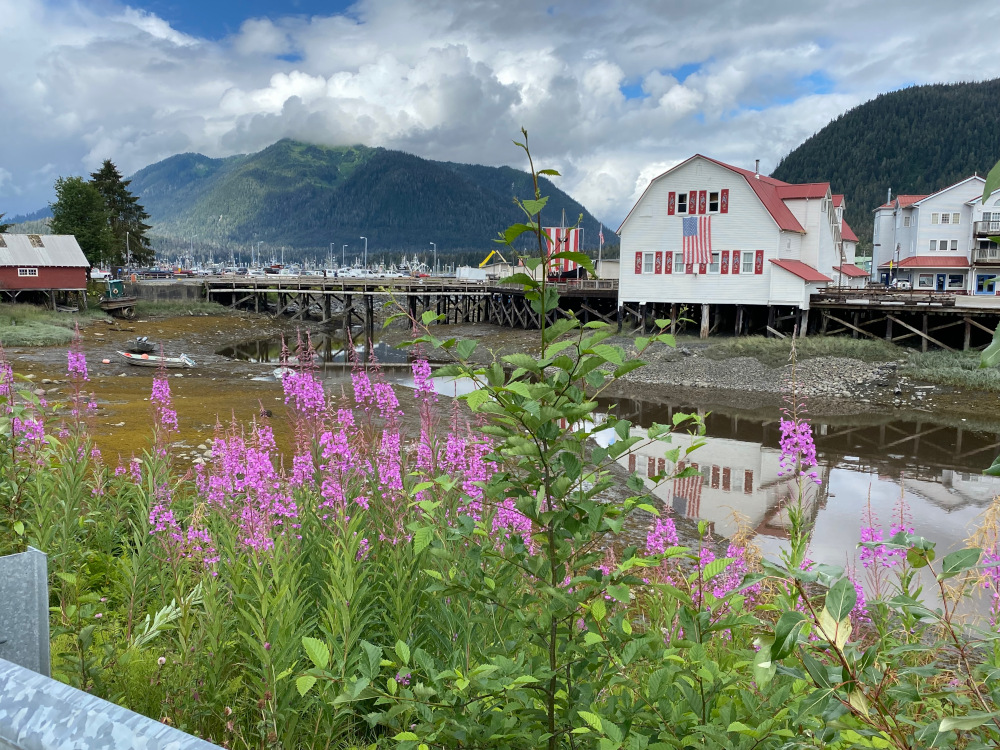 The month of July ended up a little warmer and a little wetter than normal in Petersburg.
The average temperature last month for the area was over one degree warmer than the normal for the month, 57.9 degrees F compared to 56.3 degrees.
National Weather Service meteorologist Jonathan Suk in Juneau said that's because temperatures didn't dip overnight in July.
"We actually had some of our top ten warmest average low temperatures, across Southeast Alaska including Petersburg and that kept our temperatures for the daily averages and that allowed us to stay warmer than normal for the month of July, which is sort of a unique way of thinking about it," Suk said. "We didn't have a lot of warm high temperatures, we didn't get that hot that often in July but we weren't cooling off that much at night so that allowed us to keep relatively warm and go above normal for our temperatures."
Rainfall for July finished up just above the normal, with a couple rainy days at the end of the month.
"Turned out that we did just eke across and get slightly wetter than normal for July," Suk said. "We had 5.92 inches of rain and that beats out our normal for Petersburg of 5.63 (inches). So we were seeing sort of that end of last week we we're getting about a third of an inch a day and so that got us up and over the normal mark for July."
This summer, like last year, is near normal for rainfall and a far cry from the record setting summer of 2020. Petersburg reached 10.1 inches combined for June and July this year. The summer of 2020 finished with 31.6 inches for June, July and August.